Blue Ant unveils new animation arm
Creative director Joshua Bowen has been tapped to lead the media company's Toronto-based animation division, Look Mom! Productions.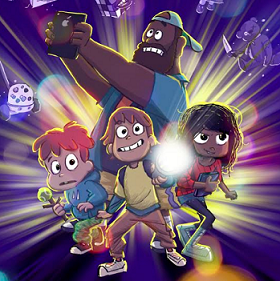 Less than a month after it revealed it was adding children's content to its distribution slate, Blue Ant Media has announced the launch of an animated production arm.
The Toronto-headquartered media co has unveiled a new production company, Look Mom! Productions, focused on creating animated content for kids (aged six to 11), teenagers and adults. Based in Toronto, the new arm is headed up by creative director Joshua Bowen, who joined Blue Ant in 2013 when it launched its animated-shorts pitch program Bite on Mondo.
Look Mom! is currently in development on two animated projects, both aimed at six-to-11-year-old audiences. The first, Toy Hunters (26 x 11 minutes, pictured right), tells the story of two brothers who move house after their parents inherit a mansion from the boy's grandfather. The second, Cloudface (26 x 11 minutes, pictured left), is about a boy who wants to be more grown up, but can't leave his fun-loving ways behind him.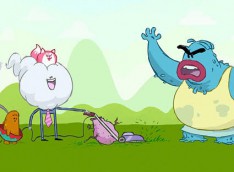 Look Mom! said in a press release it is heading to MIPCOM with the goal of finding coproduction opportunities for both projects.
Last month Blue Ant announced it had expanded its distribution slate to include children's series such as Teddies (45 x 30 minutes), produced by Singapore-based House Pictures and Australia-based Northern Pictures and ZooMoo's Wild Friends (180 x 30 minutes), produced by Northern Pictures. At the time, Blue Ant acquired 200 hours of content created for the preschool market and six-to-11-year-old audiences.