Deals: Minds Eye, Blue Ant, Distribution360, CBC
Blue Ant and Distribution360 unveil a number of pre-MIPCOM acquisitions, CBC nabs domestic rights to a U.K. thriller, plus more deals of the week.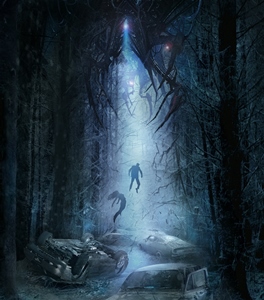 Minds Eye Entertainment
Amazon Prime Video has acquired the U.S. rights to Minds Eye Entertainment's sci-fi thriller The Recall (pictured). The deal was negotiated by L.A.-based distributor Freestyle Releasing, which is handling U.S. sales on the project. Outside the U.S., VMI Worldwide is handling international sales. Shot in Vernon, B.C. last summer, the Wesley Snipes-starrer follows five friends who go on a vacation but are unaware earth is being invaded by aliens. The Recall is part of a six-film deal between California-based Bridgegate Pictures and L.A.'s VMI Worldwide. All films produced through the deal are being shot for the Barco Escape theatrical format.
CBC
CBC has acquired Canadian rights to the six-part U.K. thriller The Loch. The Canadian pubcaster picked up the rights from ITV Studios Global Entertainment, which also produced the series. In Canada, the series debuted on CBC on Thursday, Oct. 5 at 9 p.m. In the U.K., where it aired on ITV, The Loch became the private broadcaster's most-watched show of the summer and has since been picked up in 80 territories globally, according to a press release announcing the pick up. Created by screenwriter Stephen Brady, The Loch stars Laura Fraser as a small-town police officer trying to track down a serial killer in rural Scotland.

Hot Docs
The short-doc compilation film In the Name of Canadians has landed on iTunes in the U.S. and Canada through a deal handled by Hot Docs. The project consists of six short films from Canadian filmmakers, including Notwithstanding (Patrick Reed and Andréa Schmidt), The Long Way Home (Aisha Jamal and Ariel Nasr) and Lessons Injustice (Karen Chapman). In the Name of Canadians was commissioned by Hot Docs earlier this year to commemorate Canada 150, with the film premiering at the Hot Docs Ted Rogers Cinema in June.
Blue Ant International
Blue Ant International has revealed a number of additions to its documentary, natural history and factual entertainment slates ahead of MIPCOM. Among the Canadian-produced projects added to the slates are Alibi Entertainment-produced Sarah Off The Grid (6 x 60 minutes) and two series from Our House Media, Famous Feuds (10 x 60) and Broke and Famous (10 x 60 minutes). Blue Ant International also acquired UFOs: The Lost Evidence (6 x 60 minutes), produced by U.S. Megalomedia, and two series from New Zealand's NHNZ: Orangutan Jungle School (10 x 60 minutes) and Wildest New Zealand (5 x 60 minutes). Blue Ant said it is bringing its largest-ever slate to MIPCOM, with the Toronto-based media co looking to shop 800 hours of content from across its verticals.
Distribution360
Heading into MIPCOM, Toronto-based Distribution360 has picked up three new kids and family titles to join its growing slate of content. On deck are 2017 Emmy-winning series for Outstanding Children's/Family Viewing Give, live-action preschool series I'm Ready and Genius Genie. Give is produced by Bungalow Media & Entertainment in association with Litton Entertainment. The 26 x half-hour episodes feature a celebrity panel that examines different charities and decides which one to donate money to. The panel includes George W. Bush's daughter Jenna Bush Hager and YouTube influencer, Bethany Mota. The 78 x five-minute Genius Genie is a new 2D-animated preschool series from Canada's ToonDraw Productions that centers on a well-meaning genie who doesn't always get it quite right when he grants a wish. It has been commissioned by pubcasters Knowledge Network, Radio-Canada and Télé-Québec. Live-action preschool series, I'm Ready (working title), meanwhile, is being produced by GAPC Entertainment for TVO. The 40 x two-minute series aims to help preschoolers tackle the many firsts they experience on a daily basis like visiting the dentist or going to a birthday party.
With files from Alexandra Whyte, Kidscreen