In Brief: Mom and Dad, Letterkenny, Panavision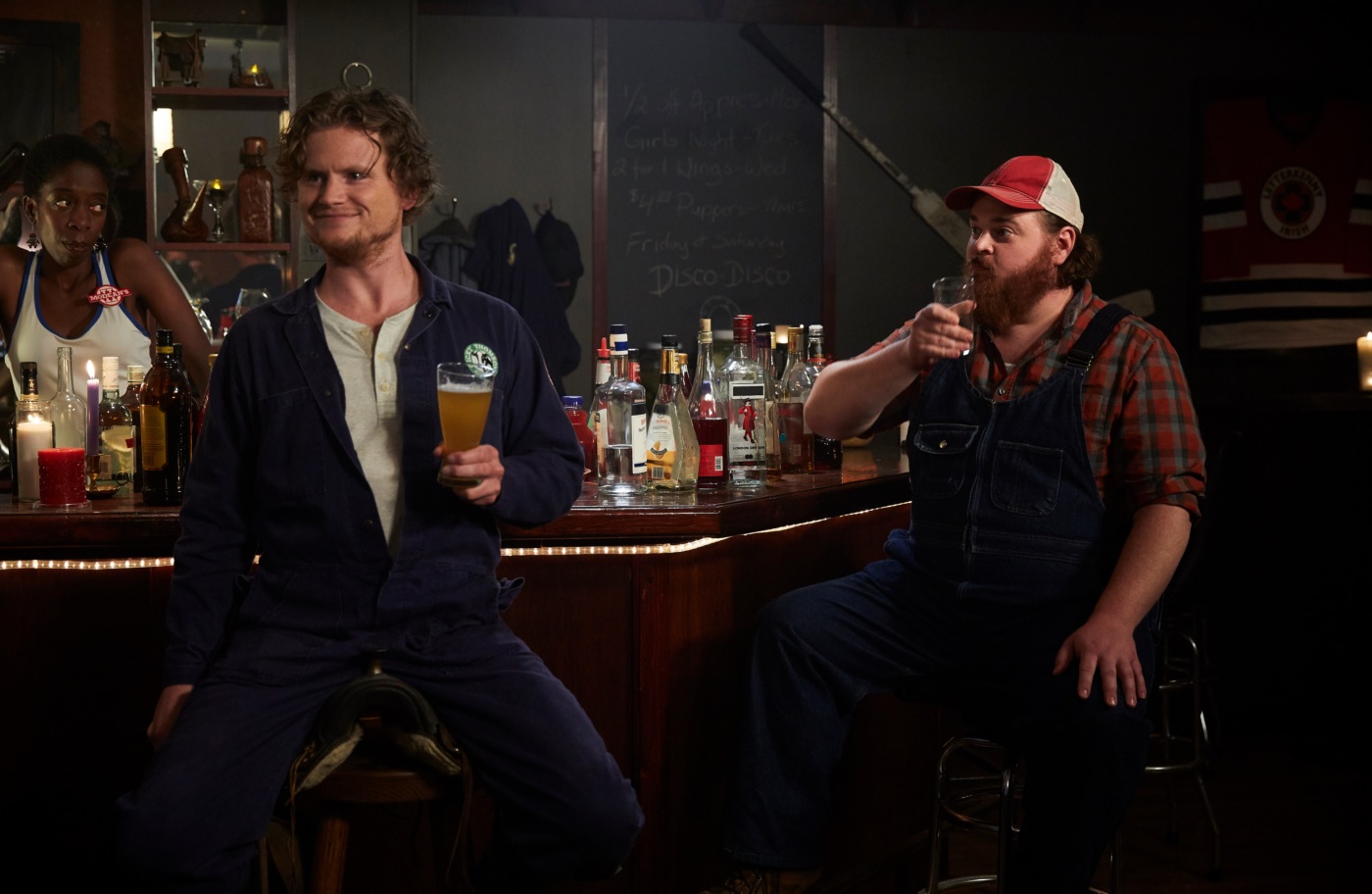 Marblemedia names hosts for Just Like Mom and Dad, another special for Letterkenny and Panavision hires as a longtime exec retires.
Letterkenny gets into costume for Halloween
CraveTV has announced a special Halloween episode of New Metric's Letterkenny, called "The Haunting of MoDean's II", to land on the streamer on Oct. 20. New seasons and special episodes of Letterkenny have launched on holidays in the past, with season one premiering on Super Bowl Sunday in 2016, season two on Christmas Day and a St. Patrick's Day special earlier this year. The Halloween episode sees The Hicks trying to work out what's happening with a strange brew that is being served at the local bar.
Just Like Mom and Dad finds its hosts
Marblemedia's Just Like Mom and Dad will feature husband and wife duo Sandy Jobin-Bevans and Kylee Evans as its hosts. Filming on the 20-episode is set to begin this fall, ahead of a January 2018 premiere on YES TV in Canada and BYUtv in the U.S. Producers on the series are marblemedia's Mark Bishop and Matt Hornburg, YES TV's Steve Sloan, Stephen Turnbull and Rob Sheppard, BYUtv's Jim Bell and Omnicom's Highway Entertainment's Adam Ivers.
Panavision adds to sales team as Flowers announces retirement
Ontario-based camera provider Panavision has added Johanna Gravelle as its national sales manager for Canada. Gravelle joins as Panavision Canada's VP and director of sales and marketing Jeffrey Flowers retires after 33 years with the company. Flowers will work alongside Gravelle in transitioning her into the role, before officially retiring before the end of the year. Based in Toronto, Gravelle will oversee Panavision's nationwide sales teams.
Discovery ups Elisa Freeman to EVP domestic and Canadian distribution
Discovery Communications has promoted Elisa Freeman to EVP domestic and Canadian distribution. In her new role, Freeman will report to Eric Phillips, president, domestic distribution. She will contribute to the division's content distribution strategy, as well as forge negotiations with distributors for Discovery's portfolio of 13 U.S. networks. Freeman is also set to lead distribution strategy and negotiations for the Canadian distribution of TLC and American Heroes Channel.
With files from Jess Mach, Realscreen