BGM teams with Electric Pictures on WWI int'l copro
The Canada-Australia coproduction 100 Days to Victory is a co-commission from Corus, Foxtel and BBC Scotland.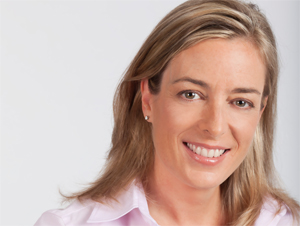 Toronto's Bristow Global Media (BGM) has announced the start of production on its first international copro, 100 Days to Victory.
Commissioned by Corus Entertainment's History, Foxtel's The History Channel in Australia and New Zealand and BBC Scotland, the project charts the final 100 days of the First World War. BGM will work with Perth-based Electric Pictures on the Canada-Australia copro, which will ring in at 2 x 60 minutes.
Set to premiere in fall 2018, the project's debut will coincide with the 100 year anniversary of the end of the First World War, which ended on Nov. 11, 1918. The docudrama tells the story of five leaders, Marshall Ferdinand Foch (France), Field Marshal Douglas Haig (Britain), General John J. Pershing (U.S), General Arthur Currie (Canada) and General John Monash (Australia), who worked together during the First World War.
Filming will take place in Toronto and post-production is set for Australia.
BGM president and CEO Julie Bristow told Playback Daily the partnership between her prodco and Electric Pictures came about during the making of Canada: The Story of Us, a docudrama for CBC  Phil Craig, the former EVP and CCO of Discovery Networks International and current head of factual at Electric, served as an exec producer on the CBC docudrama. Although that project ran into controversy on broadcast, the partnership was vibrant and when Electric came up with the 100 Days concept, Craig and his colleagues Andrew Ogilvie and Andrea Quesnelle pitched it to BGM as a Canada-Australia copro.
BGM and Electric pitched the project to Corus 12 months ago, with the media co putting 100 Days into development soon after. With Corus on board, the producers were able to attach Foxtel and BBC Scotland, as well as the various funding bodies, to co-finance the docuseries. "I think everyone is looking for the highest-end premium factual content that they can participate in – and if that means being part of a consortium of international channels, I think it works for everyone," said Bristow.
She added that BGM is now in active development on a number of projects with international partners (including Electric).
Aside from being BGM's first coproduction, this is also the first new project that will be distributed via its parent company, Kew Media, which acquired BGM and five other Canadian prodcos earlier this year.
100 Days to Victory is executive produced by BGM's Bristow and Marlo Miazga and Electric's Ogilvie, Quesnelle and Craig. It received funding from Screen Australia in association with Australia's Screenwest and the Canada Media Fund (CMF).