Unifor files complaint over Rogers' OMNI Regional newcasts
The union argues that Rogers has violated the terms of its licence by subcontracting its Chinese-language OMNI Regional news broadcasts to Fairchild TV.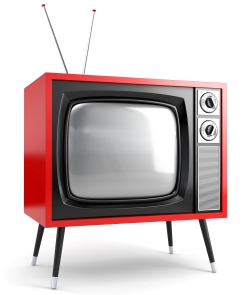 Unifor has filed a complaint with the CRTC against Rogers Media, arguing the company has violated the terms of its broadcasting licence by subcontracting its Chinese-language OMNI Regional news broadcasts to Fairchild TV.
During the group licence renewals in May, the CRTC approved the mandatory distribution of Rogers Media's new channel OMNI Regional for a three-year term. Under the terms of the renewal, the CRTC granted Rogers' request that OMNI Regional become a regional service with mandatory inclusion in digital basic TV packages. As well, the CRTC granted a monthly levy of 12 cents from all Canadian cable TV subscribers. Unifor, which is representing journalists and television employees at Rogers' OMNI TV, argues that the channel, launched on Sept. 1, is violating the terms of its licence by outsourcing its Chinese-language programming to Fairchild TV. Fairchild is a Canadian Cantonese-language specialty channel.
"The CRTC gave Rogers a special licence with guaranteed income to bring back the Chinese-language daily news for the nation's largest immigrant community," said Unifor Media director Howard Law in a statement.
Unifor argues that Rogers had promised to produce all of its Italian, Punjabi, Mandarin and Cantonese news shows in house, as per its application with the CRTC. According to Unifor, Fairchild TV on June 2 incorporated a new division and began hiring both reporters and camera operators for OMNI's Chinese-language news shows.
"Instead of producing the show themselves and adding to the voices in Chinese language media, as the licence requirement intended, Rogers has handed over the day to day news coverage to Fairchild TV. We have the same television company directing competing shows," continued Law in the statement, which also requested the CRTC call an immediate public hearing into the issue.
In a statement issued to Playback Daily in response to the complaint, Rogers defended its use of Fairchild TV. "Our goal is to deliver quality newscasts to as many Canadian households as possible. By leveraging established third-party resources and expertise, we're in a better position to offer Canadians access to quality multicultural and multilingual programming no matter where they live," said a spokesperson for Rogers Media. "We believe our arrangement with Fairchild is fully compliant with our licence requirements or we would not have entered into it. We respect our licence obligations and understand the importance of compliance, particularly for a service of this exceptional nature."
The statement added that Rogers continues to produce its national Italian newscast and its national and local Punjabi news programs in-house, as well as its Mandarin and Cantonese current affairs programs.
In May 2015, Rogers cut nationally broadcast OMNI News in Italian, Mandarin and Cantonese. Leading up to the cancellation of the newscasts, Rogers had told the commission that significant cuts were required to continue operating the multicultural channel operational. Then, last year, Rogers filed its request with the CRTC for the new channel OMNI Regional, which was subsequently approved by the CRTC in May.
Updated 2:05 pm: This story was updated to include the response from Rogers Media to the complaint filed by Unifor with the CRTC