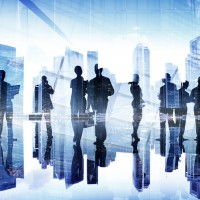 The board of directors at Halifax-based kids entertainment co. DHX Media has launched a strategic review to evaluate the company's options following disappointing quarterly results released last week.
In a statement to investors, DHX Media said the board is considering strategic alternatives to maximize shareholder value, including the sale of part or all of the company, a sale of the assets of the company, a merger with another party, or other options.
DHX Media has formed a special committee of independent directors to consider and evaluate its alternatives. The committee is chaired by Donald Wright and includes Elizabeth Beale and Geoffrey Machum.
"The Board of Directors of the Company has not set a timetable for this process nor has it made any decisions related to any strategic alternatives at this time. There can be no assurance that the exploration of strategic alternatives will result in a transaction," states the release.
In its fiscal 2017 statement released on Sept. 28, the company reported revenue of $298.7 million and EBITDA of $87.3 million. Revenues were down 2% from fiscal 2016, while EBITDA fell 16% from $103.69 million for fiscal 2016.  The company's share price dropped from CAD $6.02 at market close on Sept. 27 to $5.05 on Sept. 28, following the announcement of the results. They've since rebounded to $5.52 at close Oct. 2.
In a release announcing the fiscal report, company CEO Dana Landry said management was "disappointed" with the results, adding that Teletubbies underperformed in the U.S. market. The company said the brand failed to gain the traction management had expected.
For the company's consumer productions division, a net loss of $3.6 million was reported, and DHX also felt the impact of its recent acquisition of the Peanuts and Strawberry Shortcake brands following its purchase of the entertainment division of New York-based Iconix Brand Group. Its year-end results included $30.2 million of one-time acquisition and related refinancing costs associated with the deal.
A representative for DHX Media said the company would not provide any additional details while the review is underway.
With files from Kidscreen