The Carmilla Movie to hit theatres in October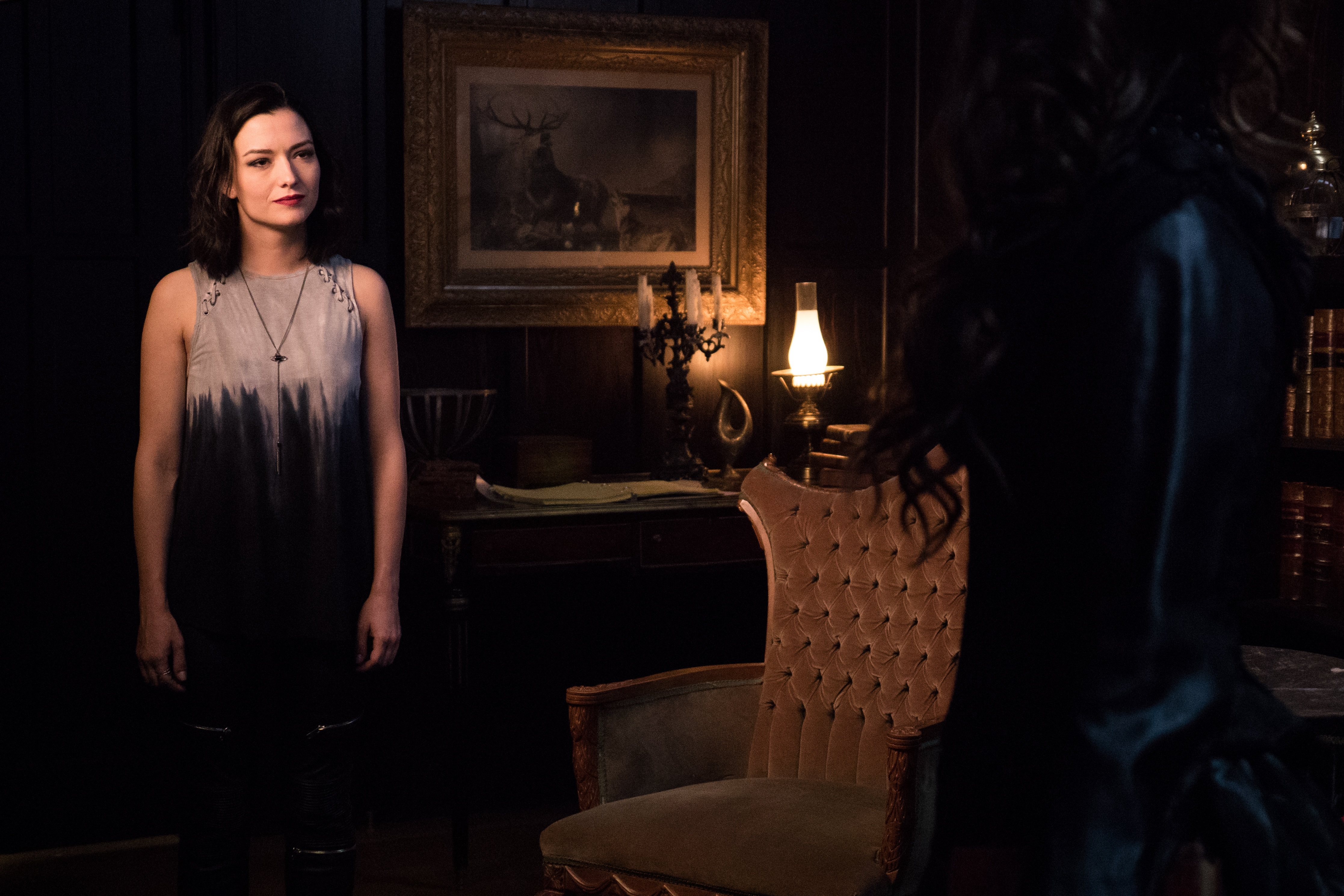 In addition to its one-night-only theatrical release, the film will be available to global audiences to stream on Fullscreen.
Shaftesbury has teamed up with Cineplex Events to host a one-night-only event screening of The Carmilla Movie.
Fans of the hit digital series (108 x 5 minutes) will be able to watch the feature-length film at special event screenings on Oct. 26 at 30 Cineplex theatres across the country.
Produced by Toronto's Shaftesbury, The Carmilla Movie takes place five years after the end of the digital series, with the vampire Carmilla (Natasha Negovanlis) having transformed into a human and settling into domestic bliss with Laura (Elise Bauman). Their lives are overturned, however, when Carmilla shows signs of re-vamping. Producers on the film are Steph Ouaknine and Melanie Windle, with Christina Jennings, Scott Garvie, and Jay Bennett executive producing.
The Carmilla Movie is directed by Spencer Maybee (Carmilla), from a screenplay by Alejandro Alcoba and Jordan Hall. It is based on the digital series, written by Hall, and co-created by Hall, Bennett and Ouaknine.
In addition to its one-night-only theatrical release, the film will also be made available on Oct. 26 to fans who pre-ordered the film on VHX. It will then make its way to subscription video platform Fullscreen on Oct. 27. The film will be available to global audiences on both streaming platforms, without geoblocking.
To encourage Canadians to head to the cinema, theatrical screenings of The Carmilla Movie will feature additional footage that will not be available on the streaming platforms.
The film was produced with the participation of Telefilm Canada, the Canada Media Fund, and Hollywood Suite, with the support of the Ontario Media Development Corporation, and with the assistance of federal and provincial tax credits.