Netflix investment news rocks CMF Showcase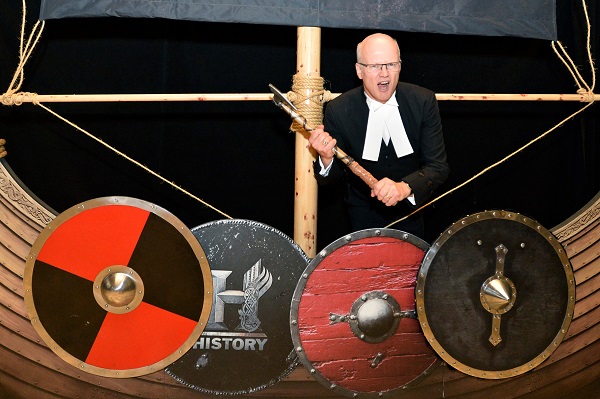 As industry players converged on Ottawa to promote the screen industry, a news leak about a $500 million investment from the SVOD set the room abuzz with questions and anticipation.
OTTAWA – On the eve of Melanie Joly's long-awaited cultural policy speech, and in the midst of a CMF event celebrating Canadian content, news leaked that Canadian productions are set to get an influx of cash.
According to a CBC report, Minister Joly will announce in her speech today that Netflix will spend $500 million on Canadian content over the next five years. Word of the funding spread quickly at the CMF Showcase event in Ottawa, which brings Canadian creators together with politicians to educate lawmakers on the importance of the screen industry, and took many in the industry by surprise.
"It's a nice big number, but we don't know what it means yet," commented Scott Garvie, chair of the CMPA and SVP, business and legal affairs at Shaftesbury, who added that he was reserving judgement until Minister Joly's Thursday speech.
Valerie Creighton, president and CEO of the CMF, said the news was "fantastic for Canadian content creators," citing CBC/Netflix's Alias Grace, which received investment from the CMF, as an example of the streaming giant's interest in working with Canadian creators to create Canadian content.
"I think that Netflix agreeing to do this is important for content in this country because they are a worldwide, very large distributor and it's tough to compete with that, on the scale that Netflix has, all over the world," said Creighton.
At the CMF Showcase, creators and stars of series like Vikings, Kim's Convenience, Private Eyes and Murdoch Mysteries mingled with politicians including speaker of the house of commons Geoff Regan (pictured), MP and Heritage Committee member Sean Casey, Minister for Democratic Institutions Karina Gould and MPs and vice-chairs of the Heritage Committee Peter Van Loan and Pierre Nantel.
A sense of urgency permeated the event, with producers and creatives eager to demonstrate to politicians the benefit of protecting and funding the Canadian cultural industries.
"It's so important for parliamentarians and staff to have an understanding of what [our] shows do for Canada – the amount of money that is spent, the jobs created, all that stuff which otherwise would just be numbers on a page to them. To actually see the shows, meet the stars, talk to the producers, it gives them a sense of impact," Ivan Fecan, executive chair of Thunderbird Entertainment and executive producer of Kim's Convenience, told Playback Daily. 
"If the government didn't have a hand in making sure [Canadians can tell Canadian stories], through the Canada Media Fund, through tax credits, through CAVCO, I'm worried in this world right now that our stories would be pushed aside," said Christina Jennings, president and CEO of Shaftesbury, who also stressed the importance of conveying to politicians the economic significance of the culture industry. She pointed to an economic impact study of Murdoch Mysteries' eighth season, commissioned by the CMPA, that found that season eight alone add 560 full-time equivalency jobs and contributed $7.7 million in federal and provincial tax revenues.
Turning to Joly's speech, Creighton said she hopes it addresses the challenges facing traditional funding bodies. Given that the CMF receives contributions from cable, satellite and IPTV distributors, which are facing subscription losses, the CMF has been forced to trim its budget.
"If we want to keep the content at the level that you see here, that won't happen if we stay in the old system that we've got," she said.