Cameras rolling in T.O. on Lucky Day
The France/Canada copro is produced by Don Carmody and Samuel Hadida, who have previously worked together on the Resident Evil and Silent Hill films.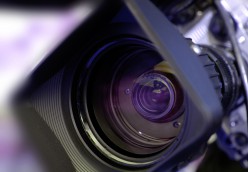 Production is underway in Toronto on Lucky Day, a new feature thriller produced by Don Carmody and Samuel Hadida, who previously collaborated on the Resident Evil and Silent Hill films.

Written and directed by Roger Avary, the France/Canada coproduction is expected to shoot in Toronto until early November. Avary's directing credits include The Rules of Attraction (2002) and Killing Zoe (1993), while he also cowrote the Academy Award-winning screenplay for Pulp Fiction with Quentin Tarantino.
Produced by Don Carmody Productions and Hadida's French prodco Davis-Films, Lucky Day tells the story of a contract killer looking to avenge the death of his brother, who was accidentally killed by a safe-cracker during a job that went awry.
The film stars Crispin Glover (American Gods), Nina Dobrev (The Vampire Diaries), Luke Bracey (Hacksaw Ridge) and Michael Madsen (Thelma & Louise).
The announcement about Carmody's latest film project comes after his television business, DCTV, was on Tuesday nominated for an International Emmy for the Japan/Netherlands/Canada coproduction Tokyo Trial. The four-part miniseries, which premiered on Japanese broadcaster NHK and Netflix (worldwide) in December 2016, was nominated in the TV movie/miniseries category. 

Executive producers on Lucky Day are Roger Avary and Gala Avary, while Brendan Steacy, who was recently the director of photography on CBC/Netflix series Alias Grace, serves as cinematographer.
Image: Shutterstock