CraveTV partners with JFL on comedy specials
Hour-long specials from Canadian comics Debra DiGiovanni, Darcy Michael and Graham Chittenden will debut on the streamer in 2018.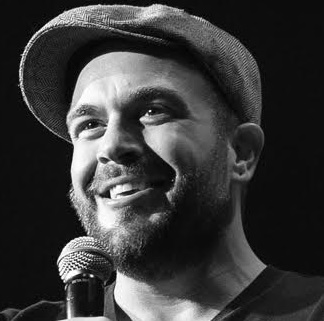 CraveTV and Just For Laughs (JFL) have unveiled a partnership to produce a trio of stand-up specials from Canadian comics Debra DiGiovanni, Darcy Michael (pictured) and Graham Chittenden.
Filmed this week at the Toronto comedy festival JFL42 Festival, the hour-long specials will launch on Crave in 2018 as part of the streamer's Stand-Up Comedy Collection.
The specials are produced by Just For Laughs Television and Toronto's Counterfeit Pictures, in association with CraveTV. Directed by Shelagh O'Brien, the projects are exec produced by Bruce Hills and Gilbert Rozon from Just For Laughs and Dan Bennett, Shane Corkery and Anton Leo from Counterfeit Pictures.
"Mining our partnership with JFL to commission standalone, stand-up CraveTV originals is a natural expansion of [Crave's] comedy strategy," Mike Cosentino, president, content and programming, Bell Media, told Playback Daily. Crave initially launched with scripted comedies such as Letterkenny and What Would Sal Do?, he said, with a plan to then bolster its library of comedy specials. Going forward, Cosentino added that Crave will look to add to its library of exclusive stand-up specials if the opportunity presents itself. And while the specials will live exclusively on CraveTV,  Cosentino said there is the flexibility to air the specials on Bell Media's other platforms in future.
The additions to Crave's comedy-focused library comes at a time when Netflix has added a number of high-profile comedy specials to its lineup, including the recently added Jerry Before Seinfeld and Def Comedy Jam 25.
The comics involved in the Crave specials also have connections to the Canadian television scene, with Chittenden having written on CBC comedy Mr. D and Michael having previously appeared in the CTV comedy series Spun Out.
International rights for all three of the projects will be handled by JFL.