Banger, LaRue, Aetios, DCTV nab Int'l Emmy noms
Hip-Hop Evolution, Tokyo Trial and The Amazing Gayl Pile are among the 44 projects nominated.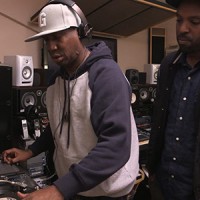 DCTV, Banger Films, LaRue Entertainment and Aetios Productions are among 44 nominees for this year's International Emmy Awards.
Toronto-based Banger's Hip-Hop Evolution was chosen in the Arts Programming category, alongside three other titles including the Japanese project Never-Ending Man: Hayao Miyazaki. Earlier this year Hip-Hop Evolution, which premiered on HBO Canada in September 2016, won a Peabody Award.
Directed by Darby Wheeler, with co-direction by Scot McFayden and Sam Dunn, the four-part docuseries goes back to 1970s New York to chart the beginnings and evolution of the hip-hop genre.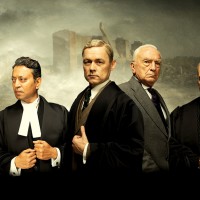 As well, DCTV was nominated in the TV movie/miniseries with production partners NHK of Japan and Netherlands-based FATT Productions B.V. for Tokyo Trial, a four-part series for Netflix and NHK. The series, which follows a war crimes trial in the wake of WWII, debuted last December.
The third season of LaRue's The Amazing Gayl Pile (pictured) meanwhile was nominated in the Short-Form Series category alongside Studio+ and Iconoclast's Ahi Afuera (Argentina), ZDF German Television's Familie Braun (Germany) and Studio +, John Doe Productions and 22H22′s Crime Time (Brazil).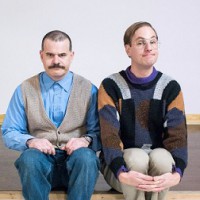 The show, about the quest of one man to conquer the world of online shopping, was also the recipient of the two Canadian Screen Awards in March, with the Morgan Waters- and Brooks Gray-created series claiming prizes for Best Original Series produced for Digital Media – Fiction and the Best Direction in a Series Produced for Digital Media. Filming on season four of the CBC original comedy began at the end of August, ahead of a winter 2018 release.
As well, Montreal-based Aetios received a nomination in the Telenovela category for its project 30 Vies – Isabelle Cousineau. Other projects nominated in the category are Ay Yapim's Kara Sevda (Turkey) and two projects from Brazil's TV Globo, Totalmente Demais and Velho Chico.
Last year, Bravo's police procedural 19-2 and CBC docuseries Interrupt This Program were among the nominees for the annual awards ceremony, though neither walked away with a prize.
This year's winners will be announced on Nov. 20, 2017 at a ceremony at the Hilton New York Hotel.
Correction: This article originally omitted DCTV's Tokyo Trial