Hochelaga is Canada's foreign-language Oscar pick
The latest feature from Francois Girard world premiered at the Toronto International Film Festival.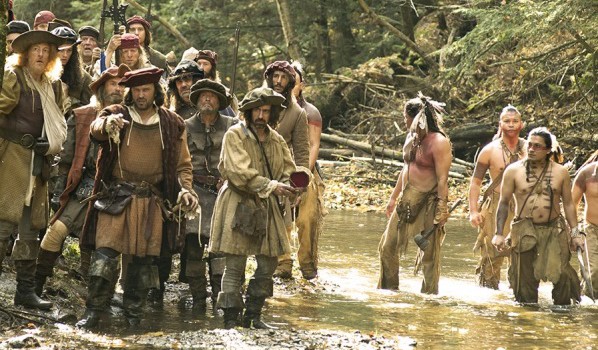 François Girard's Hochelaga, Terre des Âmes will represent Canada in the best foreign-language film category at the 2018 Academy Awards, Telefilm Canada announced Monday.
The feature, which world-premiered at the Toronto International Film Festival in September, is the latest from the Thirty Two Short Films about Glenn Gould director. Produced by Roger Frappier's Max Films, Hochelaga tells the story of Montreal's 750-year history. When a sinkhole opens during a football game in Montreal, centuries of historical artifacts are uncovered, leading an archaeologist to investigate whether the site was home to the Iroquoian village of Hochelaga.
Produced by Frappier, Hochelaga is distributed in Quebec by Les Films Seville and represented internationally by Seville International. The film will be released theatrically in fall 2017.
This is the first time Girard has been selected to represent Canada for the foreign-language Academy Award. His acclaimed feature The Red Violin, however, picked up the Oscar for best original score in 2000. 

Last year, Telefilm selected Xavier Dolan's divisive Juste la Fin du Monde as its foreign language Oscar selection, which made the Academy's December shortlist, but ultimately wasn't nominated. It was the third time a film by the young auteur was chosen to represent Canada.
All told, eight Canadian films have been nominated in the category, including Kim Nguyen's War Witch in 2013, Philippe Falardeau's Monsieur Lazhar and Agnieszka Holland's In Darkness (a minority copro with Poland and Germany) in 2012; Denis Villeneuve's Incendies in 2011; and Deepa Mehta's Water in 2007.
Three films by Denys Arcand have also been nominated. In 1987, he was nominated for The Decline of the American Empire, and followed that with another nomination in 1990 for Jesus of Montreal. His win for The Barbarian Invasions in 2004 marks the only time Canada has taken home the prize.
Image courtesy of TIFF