Canadian Heritage announces cultural policy release date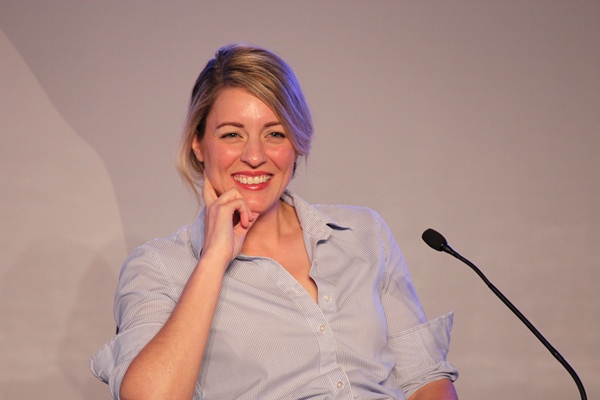 Minister Melanie Joly also announced five part-time appointments to the NFB board of directors.
Minister of Canadian Heritage Melanie Joly will present her long-awaited cultural policy update on Sept. 28.
The government announced Sept. 19 that the Minister will deliver her vision speech to the Economic Club of Canada at an event in Ottawa, which will also be streamed on Facebook Live.
Minister Joly launched a Canada-wide consultation in 2016 to inform her cultural policy. The government then released a report on its findings from those discussions in February, outlining areas for further exploration including possible changes to international copro policy and Cancon rules for TV and radio. Few details on Joly's cultural strategy have emerged since.
In other government news, Minister Joly also announced today that she's appointed five new part-time members to the National Film Board of Canada's board of directors for three-year terms.
Three appointees will begin their three-year terms immediately. Keith Clarkson (B.C.) has more than 25 years experience in film, TV and digital media production, and his credits include the documentary Voices of Change, among others. Singer-songwriter Éric Dubeau (Ontario) has been involved with cultural organizations in Ontario including the Fédération culturelle canadienne-française. Finally Nancy Juneau (New Brunswick) is described as a longtime advocate for the arts.
On Jan. 8, 2018, the final two appointees will be begin their terms. Betsy Chaly (Ontario) has held management positions at Canwest, SOCAN and the CMF, among others. She's currently director of strategic projects, office of the president, at the Royal Conservatory of Music. Finally, Charles Vallerand (Quebec) has more than 25 years experience in broadcasting and cultural policy. A former director of corporate affairs at CBC, he's currently a member of the pool of experts for UNESCO's aid program to developing countries for the implementation of the Convention on the Protection and Promotion of the Diversity of Cultural Expressions.
The NFB consists of the commissioner and chair, Claude Joli-Couer, six members appointed by the Governor in Council, as well as executive director, Carolle Brabant.