Landmark Cinemas sold to Belgium's Kinepolis Group
Landmark's 44 Canadian theatres will not be rebranded and its management team will remain in place.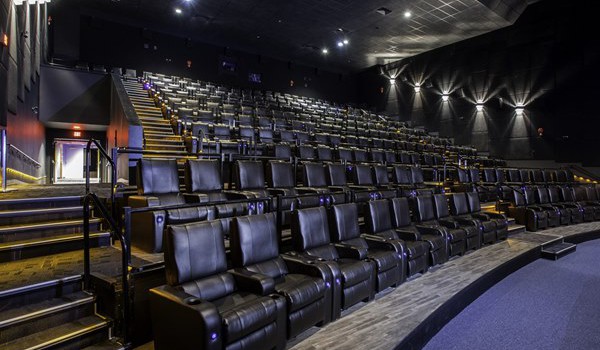 Canada's second-largest theatre chain has been sold.
Belgium-based Kinepolis Group has reached an agreement with the shareholders of Landmark Cinemas to acquire the Calgary-based film exhibition company. The transaction is subject to government approval, but is expected to close at the end of the year.
Founded in 1965, Landmark operates 44 cinemas and 303 screens throughout Western Canada, Ontario and the Yukon. In 2013, Landmark acquired 20 Empire Theatres in Western Canada and Ontario, marking Landmark's first entry into central Canada.
Bill Walker, COO of Landmark Cinemas, told Playback Daily that the deal will allow Landmark to continue its investment in recliner seating across its theatres and accelerate the company's growth. Landmark is currently under construction on three new theatres in St. Albert and Fort McMurray, AB, as well as Regina, SK. According to a release, the deal includes plans for more new-build movie theatres.
In comparison, Canada's largest exhibition company, Cineplex, operates 164 theatres across Canada.
Under the deal, Landmark Cinemas will not be rebranded and its Canadian management team and support staff will remain with the company.
Kinepolis Group currently operates 48 theatres and 500 screens across Belgium, the Netherlands, France, Spain, Luxembourg, Switzerland and Poland. In addition to its cinema business, the group also has film distribution, event organization, screen advertising and property management arms.
The Belgium-based company stated the deal allows it to expand into a new market that is "characterized by healthy macroeconomic prospects, a growing population and a favourable business climate."
The deal was reportedly struck for $122.5 million (or €84.2 million at an exchange rate of $1.46). According to Kinepolis, Landmark will generate an annualized EBITDA in 2017 of between $17 million and $18 million.