Deals: Elevation, Portfolio, Boat Rocker
Elevation Pictures unveils a TIFF pickup, Sony Pictures Television sells X Company into the U.K., plus more deals.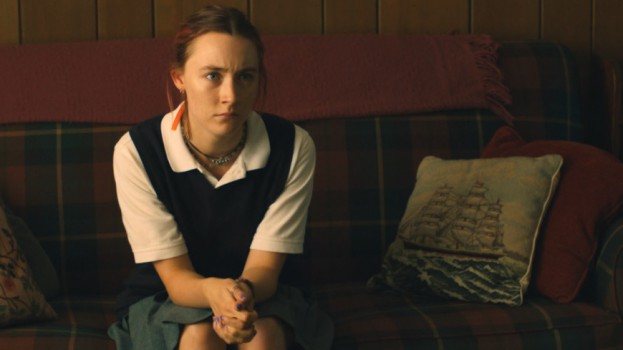 Temple Street
Canadian drama X Company, which is distributed internationally by Sony Pictures Television, has sold to History UK. The channel, owned by the local A+E Networks, will get the exclusive broadcast rights to the the Canada/Hungary coproduction, which aired for three seasons on CBC. The WWII-set show, produced by Boat Rocker Media-owned Temple Street, is written and created by Mark Ellis and Stephanie Morgenstern. The series was also previously picked up in a number of international territories, including France (TF1), Latin America (History), Japan (Mystery), Turkey (D-Smart), Iceland (365 Media), Middle East (MBC), Greece (Mega), Slovenia and Bosnia/Herzegovina (Pickbox). X Company is produced by Temple Street and Budapest-based Pioneer Stillking Films.
Elevation Pictures
Following its international premiere at TIFF '17, Elevation Pictures has acquired the Canadian distribution rights to Saoirse Ronan-starring feature Lady Bird (pictured). The U.S. comedy-drama is the directorial debut from Greta Gerwig and tells the story of a rebellious woman navigating the pressures of Catholic school in Sacramento. In the U.S., A24 is distributing the film, which has a planned fall theatrical release.
Portfolio Entertainment
Ahead of MIPCOM, Portfolio Entertainment has announced the acquisition of a number of lifestyle, reality and animated series for international distribution. The Toronto producer and distributor picked up international rights to Disney Jr. Latin America series Bubu and the Little Owls (minus Latin America) and PBS show Cyberchase (excluding U.S. and Canada). Bubu (26 x 11 minutes) is an animated preschool series featuring a family of owls, while Cyberchase (114 x 30 minutes) is an animated series where the characters travel through cyberspace. In addition, Portfolio acquired the worldwide rights (excluding Asia and Australia) to Fast Indian Cooking with Sapna (6 x 30 minutes) and all international rights to The Gig Guys (6 x 30 minutes). Fast Indian Cooking follows chef Sapna Anand as she demonstrates how to create Indian-fusion dishes, while The Gig Guys goes behind the scenes of an electronic music festival held on a cruise ship. Both Fast Indian Cooking and The Gig Guys were acquired from Kuala Lumpur, Malaysia-based Wildsnapper TV. (Correction: the original version of this story referred to Bubu as a live action series when in fact it is animated.)