Bell Media, Motion Content unveil original programming pact
Under the deal, the media co's in-house production teams will create linear, digital and social IP for international distribution via the GroupM-owned investment and rights management company.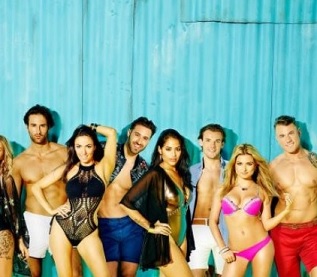 With news last week that former Bell Media sales head Stuart Garvie decamped back to the Canadian C-suite of media-buying giant GroupM, Bell Media this week formally revealed an official partnership with new GroupM content division Motion Content Group.
Although no official link between Garvie's departure and the partnership was made, Garvie had been with Bell Media since May 2015 and the two companies have a longstanding relationship based on GroupM's role as a major buyer of media in Canada. GroupM's North American content arm also has a well-established relationship with Canadian prodcos and broadcasters, financing nearly 30 Canadian series, including X Company seasons one and two with CBC, Wynonna Earp season one (CHCH) and Cracked (CBC).
This partnership, however, is a slightly different animal and will see Bell Media Studios (launched at this year's upfronts) create the IP for and produce the series in-house. Content will be both scripted and unscripted and distributed across linear and digital, with Motion Content handling international sales. According to Bell Media, a number of projects created through the partnership are already in production and development, though no further details have been announced.
The partnership, initially formed eight months ago, seemed a natural progression as Motion Content looks to delve further into the content business and Bell Media looks to push more original Canadian programming into the international marketplace, said Nanci MacLean, VP and head, Bell Media Studios. Bell Media declined to comment at this stage on how the financing structure will work. The shows produced through the partnership will be co-owned by Bell and Motion Content.
GroupM is owned by WPP, a U.K.-based global advertising and PR holding company. WPP launched Motion Content in May of this year as a looks to double down on its "ongoing strategic focus and investments into content." The London and L.A.-based content group is a coproducer on U.K. reality TV series Love Island (pictured) and wildlife-themed U.K. game show Wild Things (Sky 1).