Deals: PNP forges a new partnership with Magnolia
In addition, Toronto's LevelFilm has boarded the Norway/Canada coproduction The Northwoods and Northern Banner has nabbed Canadian rights to Mouly Surya's latest.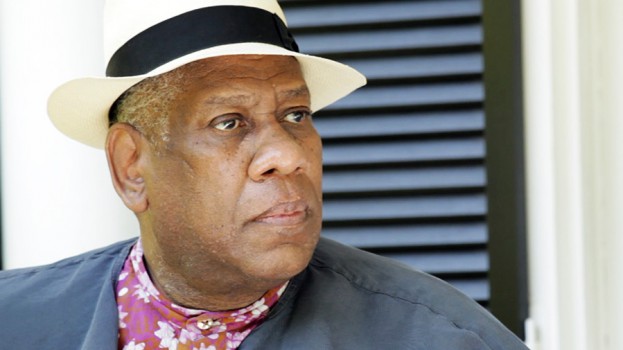 Pacific Northwest Pictures
Vancouver's Pacific Northwest Pictures (PNP) has forged a new partnership with Magnolia Pictures International, acquiring two feature titles from the New York-based distribution outfit. PNP picked up Canadian rights to English-language doc The Gospel According to André (pictured) ahead of its world premiere in the TIFF '17 Docs program. Starring, André Leon Talley, Anna Wintour, Marc Jacobs, Whoopi Goldberg and Tom Ford, the Kate Novack-directed project chronicles the career and life of Leon Talley, former Vogue magazine editor-at-large and one of the fashion industry's most influential icons. The film is produced by Kate Novack, Andrew Rossi and Josh Braun. Executive producers are Lindsey Acree, Daniel Pine and Ken Novack. PNP also acquired Japanese-language feature Blade of the Immortal, which premiered earlier this year at Cannes Film Festival. Directed by Takashi Miike, the Tetsuya Oishi-penned project tells the story of an immortal warrior, who is enlisted by a young girl to avenge her parent's murder. Both deals, which are the first between PNP and Magnolia, were negotiated by PNP's Emily Alden and Magnolia's head of worldwide sales Scott Veltri.
LevelFilm
LevelFilm has acquired all Canadian rights to the Canada/Norway coproduction The Northwoods. The copro agreement was made at the Nordic Co-Production and Finance Market at the Norwegian International Film between Bergen-based prodco MadMonkey and Canadian producers Jeff Pangman, Daniel Quinn, Evan Landry and LevelFilm managing partner David Hudakoc. The drama is the feature debut of Toronto filmmaker Emma Higgins. Penned by Higgins, Quinn and Martin McPhail, the film is about two sisters who return to their childhood home after the unexpected death of their father. The team behind the film are currently location scouting in western Norway ahead of a proposed shoot in early 2018. Producers on the project Einar Loftesnes and Kjersti Rasmussen for MadMonkey, as well as Pangman, Quinn, Landry and Hudakoc. Executive producers on the project are Paul Barkin (The Colony) and Kjersti Steinsbø.
Northern Banner
Raven Banner's specialty distribution arm Northern Banner has acquired the Canadian rights to Mouly Surya's Marlina the Murderer in Four Acts. The feature film world premiered earlier this year in Cannes Director's Fortnight program and is now set for its North American premiere in TIFF's Contemporary World Cinema program on Sept. 12. The Indonesia/France/Malaysia/Thailand coproduction is produced by Rama Adi and Fauzan Zidni and exec produced by Adi, Willawati, Najwa Abu Bakar and Peter Bithos. Surya's previous films include Fiksi and What They Don't Talk About When They Talk About Love. Northern Banner managing partner Michael Paszt negotiated the deal with Anne-Sophie Lehec of Hong Kong-based sales agent Asian Shadows.