CBC reveals second wave of Breaking Barriers recipients
Red Snow from Metis-Cree filmmaker Marie Clements was one of three projects to receive financing through the fund for underrepresented creators.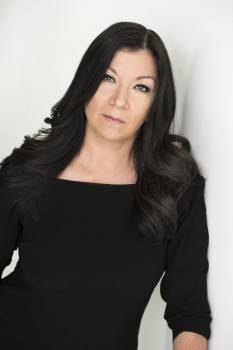 Three projects, including Metis-Cree filmmaker Marie Clements' Red Snow, have received financing through the CBC's Breaking Barriers Film Fund.
The other films backed in the second wave of funding are Danishka Esterhazy's Level 16 and the previously announced feature An Audience of Chairs, directed by Deanne Foley. The fund, which was created for underrepresented, experienced filmmakers, has pledged an investment of at least $7.5 million over three years.
Written, directed and produced by Clements (The Road Forward, pictured), Red Snow is about a Gwich'in soldier caught in a Taliban ambush in Kandahar. The film will go to camera in the Northwest Territories and British Columbia in spring 2018. Other producers on the project are Lael McCall (Principia Productions), Michelle Morris (Lily Pictures) and Zhoh Daatsik. Coproducers are Jonathan Tammuz (Stephen-Tammuz Productions) and Pablo Saravanja and Jay Bulckaert (both of Artless Collective). Carol Whiteman, a producer and co-founder of Women in the Director's Chair (WIDC), serves as executive producer. Aside from CBC and Telefilm, Red Snow also received funding from the CMF's Aboriginal Fund, WIDC, Creative BC, Northwest Territories Film Rebate Program and the Harold Greenberg Fund.
Esterhazy's Level 16, produced by Toronto's Markham Street Films, is a sci-fi thriller exploring the beauty industry. Set to begin shooting in Toronto next month, it tells the story of two teenage girls trying uncover the mystery behind their imprisonment in a repressive and prison-like boarding school. Producers on the project are Judy Holm, Michael McNamara and Sarah Jackson. The feature was developed with the participation of the NSI Features First program, in association with Telefilm and the Brian Linehan Charitable Foundation. Additional funding for the project came through the Shaw Rocket Fund and the OMDC.
Meanwhile, An Audience of Chairs was filmed in St John's, NL over the summer. The $2.2 million drama stars Carolina Bartczak (X-Men: Apocalypse) as a woman who risks everything in order to reconnect with the daughters she thought she'd lost forever. The project is based on the 2005 novel of the same name by Newfoundland and Labrador author Joan Clark, with Foley (Relative Happiness) directing from a screenplay penned by Rosemary House (Hold Fast).
CBC launched the Breaking Barriers fund in November 2016, with the inaugural recipients being announced in February of this year. The first three projects to receive funding were Mina Shum's Meditation Park, which world premieres at TIFF '17, as well as Sook-Yin Lee's Octavio is Dead! (starring Sarah Gadon) and Michelle Derosier and Marie-Helene Cousineau's Angelique's Isle.