Bell Media shuffles senior leadership team
With the departure of Stuart Garvie, the media co has promoted several to take on new programming and media sales roles.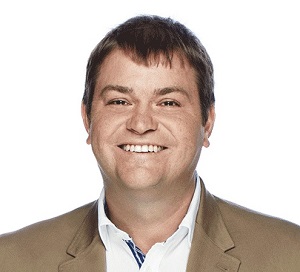 Stuart Garvie (pictured), former president of media sales and marketing at Bell Media, has left the company, resulting in a senior leadership shake up at the media co.
Bell Media president Randy Lennox announced Sept. 7 that with Garvie returning to GroupM as its Canadian CEO, Stewart Johnston has been appointed president, media sales, marketing and TSN. Johnston formerly served as president, Bell Media Studios and TSN.
Nanci MacLean will take over as VP and head of Bell Media Studios. In her new role, MacLean, who served as VP of in-house production since 2013, will work with Lennox on developing new content, partnership and business opportunities. She'll also be responsible for all aspects of in-house productions, including The Social, eTalk, Discovery's Daily Planet, as well as special productions and Discovery's in-house prodco Exploration Production Inc. (Mighty Ships). 

Additionally, Mike Cosentino is upped to president, content and programming. He was appointed SVP of content and programming in a senior leadership shakeup earlier this year following the departure of former president Mary Ann Turcke. In his elevated role, Cosentino will be responsible for English content acquisitions for Bell Media's conventional and specialty channels and digital properties. He continues to lead the development and creation of the company's original programming, with in-house and independent content divisions now coming under his remit.
Garvie joined Bell Media in 2015, and was charged with leading the company's sales force and in-house creative agency. Prior to joining the company, he served as chief commercial officer at Group M.