Frankie Drake headed to U.K. channel Alibi in 2018
CBC and Shaftesbury also revealed additional cast, including Rebecca Liddiard, and directors for the female-led detective drama.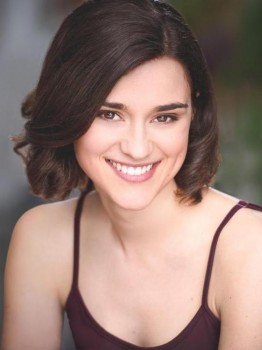 Shaftesbury-produced detective drama Frankie Drake (11 x 60) is headed to U.K. channel Alibi, which is also the U.K. home of Murdoch Mysteries.
Following the previously announced premiere on CBC on Nov. 6, the show will air on UKTV-owned Alibi in early 2018. Though this is the first time the U.K. connection has been revealed, Alibi boarded the project during development and is the associate producer on the series.
CBC and Shaftesbury also on Thursday revealed additional cast members, with Rebecca Liddiard (Alias Grace), Sharron Matthews (Mean Girls) and Emmanuel Kabongo (21 Thunder) tapped to star alongside series leads Lauren Lee Smith (This Life) and Chantel Riley (Race). There are also guest roles for Lucas Bryant (Haven), Wendy Crewson (Saving Hope), Laurence Fox (Inspector Lewis), Grace Lynn Kung (Mary Kills People), Steve Lund (Bitten), Charlotte Sullivan (Chicago Fire) and Laura Vandervoort (Bitten).
Created by Murdoch writers Carol Hay and Michelle Ricci, the show follows the exploits of Drake Private Detectives, Toronto's only all-female detective agency. Filming began in Toronto in June and is scheduled to wrap in October.
Writers on the series are Hay, Ricci and showrunner Cal Coons, as well as Andrew Burrows-Trotman, John Callaghan, Ian Carpenter, and Adrianna Maggs. Episodes are directed by Leslie Hope, Norma Bailey, Eleanor Lindo, Ruba Nadda, Peter Stebbings and Sudz Sutherland. Executive producers are Hay, Ricci, Coons, Christina Jennings and Scott Garvie, with Jonathan Hackett producing.
Frankie Drake was was developed and produced by Shaftesbury, in association with CBC and UKTV, with support from the CMF, the Canadian Film or Video Production Tax Credit, the Ontario Film and Television Tax Credit, the Cogeco Program Development Fund and the Bell Fund.