Cameras rolling on more Gayl Pile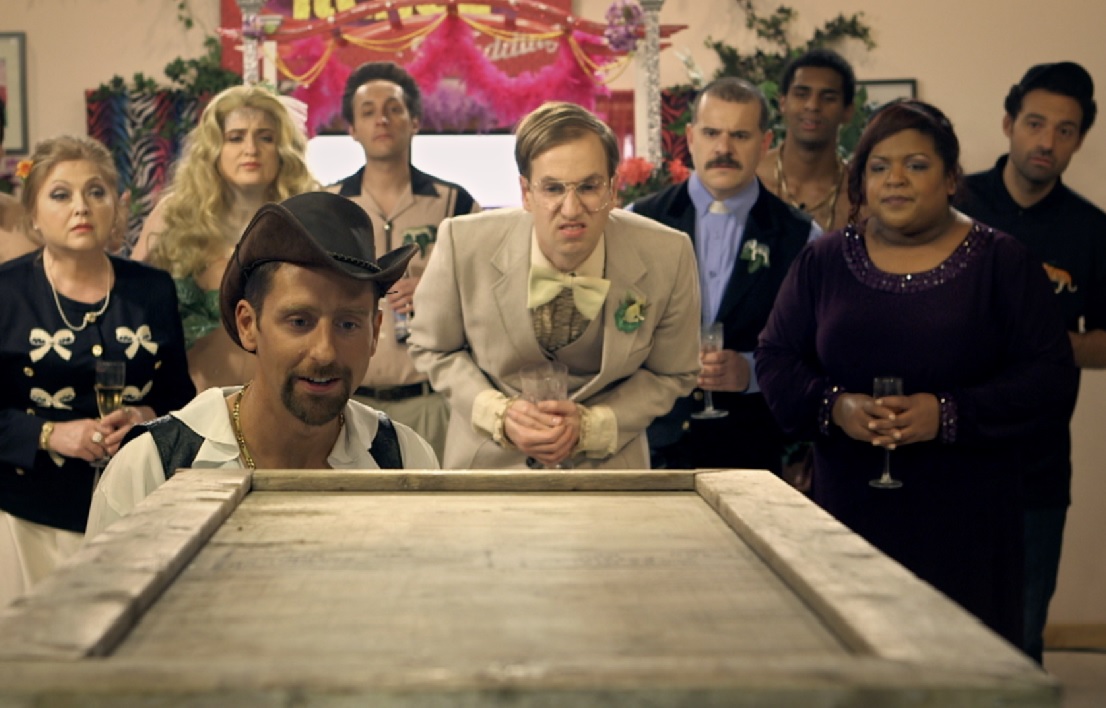 On the heels of a deal with Amazon Prime Video, the CSA-winning dark comedy is heading into a fourth season.
Production is underway on season four (10 x 10 minutes) of LaRue Entertainment's The Amazing Gayl Pile.
Filming in Toronto and the Kawartha Lakes until mid September, the new episodes are scheduled to begin streaming in winter 2018 on CBC's digital platforms.
Gayl Pile, created by Morgan Waters and Brooks Gray, is a dark comedy about a man's quest to conquer the world of online shopping. Season four, set three years after the previous season, picks up in a slightly different setting, with Gayl (played by Waters) and JD (Andy King) living on a kangaroo farm where they are harvesting marsupial pouch mucus.
In July, Amazon acquired the first three seasons of the digital series for its Prime Video service in the U.K., Germany and Japan. LaRue handles international distribution on the show. Earlier in the year, the third season won the Canadian Screen Awards for Best Original Series produced for Digital Media – Fiction and the Best Direction in a Series Produced for Digital Media.
In the U.S., the first three seasons streamed on Seeso. However, earlier this month NBCUniversal announced it is shuttering the service later this year. LaRue is currently seeking a new U.S. buyer for the show.
Gayl Pile is executive produced by Paul Scheer (The League), co-creators Gray and Waters, LaRue's Matt King and Andrew Ferguson, Tinu Sinha, Becca Kinskey, Jonathan Stern and Tom Spriggs.