TIFF '17: 20 Canadian producing teams selected for IFF
Projects from Conquering Lion, Don Carmody Productions and Gearshift Films are heading to the coproduction market in September.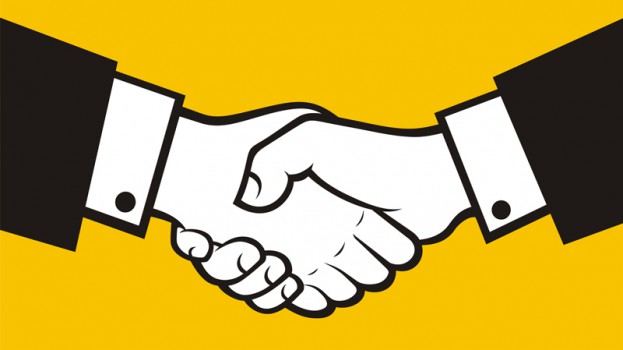 The Ontario Media Development Corporation has unveiled the 20 Canadian and 19 international producing teams selected to participate in its 12th annual International Financing Forum (IFF) at the Toronto International Film Festival.
The Canadian producers heading to the forum include Damon D'Oliveira and Clement Virgo of Conquering Lion Pictures with their feature Seventeen Days, directed by Virgo (The Book of Negroes) and written by Gerald Wexler (Margaret's Museum). Corey Marr (Passenger Side) and Marie-Claude Poulin (Brooklyn) will present comedy/fantasy Death of a Ladies Man, set to star Gabriel Byrne (The Usual Suspects) and Antoine Olivier Pilon (Mommy). Meanwhile David Cormican and Vinay Virmani of Don Carmody Productions will present historical drama Lions of the Sea, which is set to star Irrfan Khan (Life of Pi) and is written by Ron Kennell (Dr. Cabbie), Virmani (Little Italy), Manu Chopra (Dr. Cabbie) and Suzette Couture (The Last Templar).
Borga Dorter and Jordan Barker of Gearshift Films will attend with dramedy All the Rage, based on a short story by Margaret Atwood, which is to be directed by Carl Bessai (Sisters & Brothers); and Nova Scotia-based producer Marc Almon (Weirdos) and Ontario-based Mike McMillan (Don't Talk to Irene) will present tragicomedy Sharp Corner, a copro with Ireland's Tilted Pictures that will be written and directed by Jason Buxton (Blackbird).
Other projects selected are Mary Young Leckie and Lena Vurma's Adventures of a Mathematician; Casey Walker's Whitaker; Andrew Nicholas McCann Smith and Esther Friedrich's arctic-set Dark Compass; Joe Balass' Calorie; Charlton Jacques and Paul Lowey's Jag & Roddy's The Big Bet; Tony Wosk's Atropos; Sean Cisterna and Jonathan Bronfman's Flee, Fly, Flown; Jordan Walker's A College Girl's Guide to Pornography; Paul Scherzer and Heather Millard's Year of the Woman; and Paul Barkin, Jeff Pangman and Dave Hudakoc's The Northwoods.
The projects join 19 international projects from producers based in Australia, Germany, India, South Africa, the U.S. and elsewhere. All the participants will have the opportunity to take one-on-one meetings industry execs from companies such as Netflix, Amazon Studios, Fox Searchlight, Seville International/eOne Films, Mongrel International and, new this year, Bleecker Street Films and Celluloid Dreams, among others.
Since its first year, more than 75 projects launched at the forum have been successfully financed and produced, including Netherlands/Italy/Canada coproduction Tulipani, Love, Honour and a Bicycle, which is premiering at TIFF this year, as well as Maudie and Born to Be Blue.