The Space Between counts on fan campaign for theatrical push
The directorial debut from Amy Jo Johnson premieres in Canadian theatres today and will screen at eight fan-hosted events in cities across the U.S.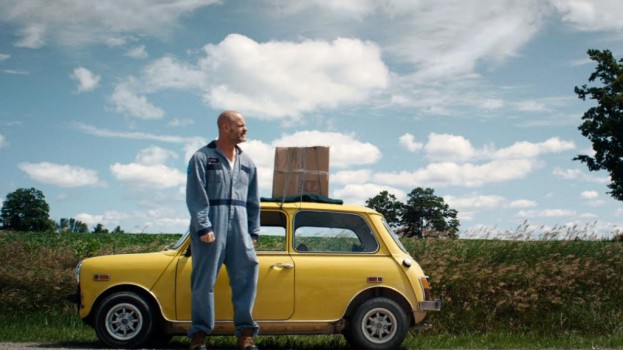 Following an Indiegogo campaign that raised almost $135,000 for the production budget of The Space Between (the debut feature from Amy Jo Johnson), it was apparent that a cross-border theatrical release strategy would benefit the film's VOD launch.
The majority of campaign contributors were from the U.S., where Johnson retains a loyal fanbase from her mid-90s role in the Mighty Morphin Power Rangers, and the producers felt that tapping this audience would significantly enhance the visibility – and profitability – of the VOD launch.
The Space Between was filmed in Guelph and Elora, ON in summer 2o15 and stars Michael Cram (Flashpoint, Rookie Blue), Sonya Salomaa (Unreal, Durham County, Watchmen) and Michael Ironside (Transformer Prime, Total Recall), as well as Johnson. The project tells the story of a man whose world is turned upside down when he finds out his adored baby isn't actually his. Shaftesbury CEO Christina Jennings executive produced the project and Shaftesbury Films is handling international sales.
Starting today, the Telefilm-backed micro-budget feature is set for a week-long theatrical run (Aug. 25 to 31) in six Canadian cities across Ontario, including Toronto, Sudbury and Barrie. The theatrical run serves as a lead in to the VOD release, which begins on Sept. 1.
Looking to further the reach of the project, Johnson and her producing partner Jessica Adams set up a contest in the U.S., inviting fans and Indiegogo contributors to win a screening of the film in their hometown.
Johnson promoted "The Space Between Super Host Theatrical Tour" through her various social media channels (she has more than 85,000 followers on Twitter and 162,000 on Instagram), eventually selecting eight people to host the screenings. The theatrical screenings will run from Sept. 7 to 17 in eight U.S. cities including Austin, Texas, Seattle, Washington and Nashville, Tennessee. While the theatrical releases are being promoted, a combination of Facebook and Google ads will be used to market the VOD release to those specific U.S. markets.
The screenings are organized through U.S. company Tugg, which allows fans to request a film screening in their hometown. The fan must then promote the screening to their network and they can take 5% of the total box office.
The Space Between is produced with the financial participation of Telefilm Canada. The $250,000 project also received financial support from Married to Giants, Alter Ego, Jam Post and the Canadian Film Centre.