Production begins on Through Black Spruce
The feature, produced by Serendipity Point, Kistikan Pictures and Buffalo Gal Pictures, is directed by Don McKellar and based on a novel by Canadian novelist Joseph Boyden.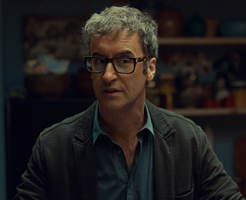 Filming is underway in Moosonee, ON on the Don McKellar-directed dramatic feature Through Black Spruce, based on the Giller Prize-winning novel by Joseph Boyden.
Produced by Toronto's Serendipity Point Films and Winnipeg-based prodcos Kistikan Pictures and Buffalo Gal Pictures, the project tells the story of a Cree hunter who is forced into action as he tries to escape from his troubled life in Moosonee. Meanwhile, his niece Annie heads south in search of her missing sister Suzanne.
Filmmaker Tina Keeper optioned the rights to Boyden's novel in 2012 and is producing the project alongside Robert Lantos and Barbara Samuels, who penned the screenplay. Steve Solomos is co-producer.
The film stars Tanaya Beatty (The Night Shift), Kiowa Gordon (The Twilight Saga), Brandon Oakes (Blackstone), Graham Greene (Dances With Wolves), Tantoo Cardinal (Wind River), Wesley French (Shadow Hunters), Roseanne Supernault (Blackstone) and Keeper (North of 60).
Through the Black Spruce is produced in association with South Africa's Distant Horizon, Telefilm Canada, The Northern Ontario Heritage Fund Corporation, OMDC, CBC, The Movie Network and The Harold Greenberg Fund. Distant Horizon, which is a subsidiary of the Durban, South Africa-based production, distribution and financing company Videovision Entertainment, has previously partnered with Serendipity Point Films on Clara and Atom Egoyan's Remember.
D Films is handling Canadian distribution, while Distant Horizon is handling international sales. Executive producers on the project are Phyllis Laing, Anant Singh and Mark Musselman, who departed Serendipity Point in April after 18 years with the company.
In April, Serendipity Point went into production on the feature film Clara, written and directed by Akash Sherman and starring Suits actor Patrick J. Adams. The film is also being distributed by D Films in Canada.