Sundowners to get U.S. release
New York-based distributors The Orchard and Factory 25 have picked up U.S. digital and theatrical rights to Pavan Moondi's latest.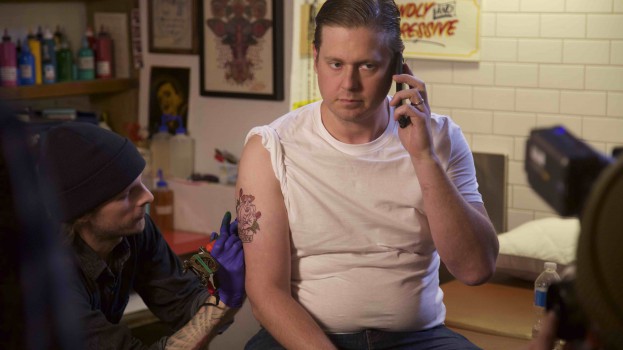 Pavan Moondi's Sundowners will get a U.S. theatrical and digital release thanks to deals signed with New York-based distributors Factory 25 and The Orchard.
The film, which is being distributed by Search Engine Films in Canada, will have its theatrical debut in Toronto on Aug. 25 at the TIFF Bell Lightbox. It's slated for a one-week run at the theatre, before being released on iTunes on Sept. 1.
Factory 25, which also released Moondi's Diamond Tongues, will release the film theatrically in late 2017, though no specific details were announced. Meanwhile, The Orchard has picked up U.S. and U.K. digital rights and will release the film on digital platforms and on-demand in December.
The deal was negotiated by Maïté Alvarez for The Orchard and Matt Grady for Factory 25, with Submarine Entertainment's Ben Braun and lawyer Danny Webber acting on behalf of the filmmakers.
Sundowners, which filmed in Colombia and Toronto last spring, was written, directed and edited by Moondi. The film follows a struggling filmmaker who goes to Mexico to shoot a destination wedding. It stars comedian Phil Hanley (The Half Hour), musician Luke Lalonde (Born Ruffians) and Tim Heidecker (Tim and Eric).
The feature is produced by January Films' Julia Rosenberg, Carousel Pictures' Tyler Levine and Daylight on Mars Pictures' Brian Robertson. The $1 million-feature received financing from Telefilm Canada, The Sim Group and the Ontario Media Development Corporation.
Photo credit: Colin Medley