CMPA unveils nominees for annual producer awards
The producers behind Mary Goes Round, Pyewacket and Meditation Park are up for the rebranded Indiescreen Awards.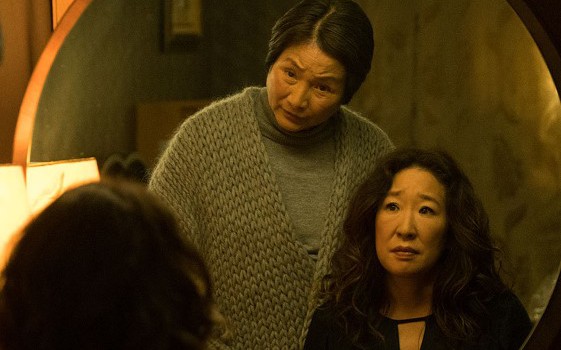 Pyewacket producers Jonathan Bronfman and Victoria Sanchez-Mandryk and Long Time Running producer Scot McFayden are among the nominees for the CMPA's rebranded Indiescreen Awards (formerly the CMPA Feature Film Producer Awards).
Five nominees were announced for both the established producer category and the emerging producer section. All of the nominees have a feature film screening at TIFF '17.
In the established producer section the nominees are Kim McCraw and Luc Déry (A Worthy Companion); Scot McFayden (Long Time Running); Mina Shum, Stephen Hegyes and Raymond Massey (pictured, Meditation Park); Bronfman and Sanchez-Mandryk (Pyewacket); and Kevin McMahon, Michael McMahon, Kristina McLaughlin (There Is a House Here). The category recognizes outstanding bodies of work and overall contributions to global cinema.
The nominees in the emerging producer category are Gabrielle Tougas-Fréchette and Ménaïc Raoul (All You Can Eat Buddha); Kiarash Anvari and Sadaf Foroughi (AVA); Kristy Neville and Matt Code (Mary Goes Round, Cardinals); Tyler Hagan (Never Steady, Never Still); and Jeanne-Marie Poulain (Ta peau si lisse).
The winners will be announced during the CMPA's Indiescreen Awards Reception on Sept. 7. The established producer award carries a cash prize of $10,000, while the winner of the emerging producer award will take home $5,000.
Last year's awards went to Roger Frappier (The Grand Seduction) and Hany Ouichou (Those Who Make Revolution Halfway Only Dig Their Own Graves), who won the established and emerging prizes, respectively.
Image courtesy of TIFF