Canada, Germany partner on digi media incentive
The $300,000 codevelopment and coproduction fund was announced at Gamescom in Cologne, Germany.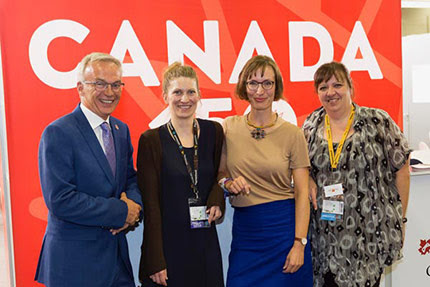 Canada and Germany are partnering on a new codevelopment and coproduction incentive for digital media productions.
The Canada Media Fund and Medienboard Berlin-Brandenburg (MBB), which is responsible for film funding and business development in the German states of Berlin and Brandenburg, will administer the incentive, which is open to Canadian producers who are partnering with German producers based in those states.
All told, $300,000 in funding is available, with each organization contributing half of the funds. The incentive is open to projects created for digital platforms, whether they be games, web series, multiplatform content, AR or VR experiences.
This is the latest copro and codevelopment incentive the CMF has announced this year. In May, Canada and Colombia launched a fund for fiction, documentary and animation projects for digital platforms, and in February, the CMF partnered with the Jerusalem Film Fund launched a TV program incentive.
The announcement was made at Gamescom in Cologne, Germany, where Canada is the official partner country.
Image: Sean Casey (far left), parliamentary secretary to the Minister of Canadian Heritage, with Nathalie Clermont (far right), director of program management, CMF, and representatives from Medienboard Berlin-Brandeburg.