Dennis Heaton to lead Prime Time TV Program
The former Motive showrunner will serve as the Bell Media program's executive producer in residence.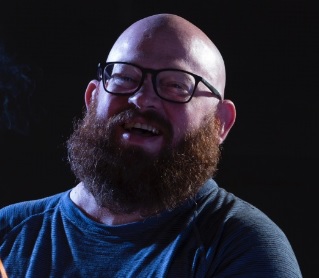 The Canadian Film Centre (CFC) and Bell Media have announced that showrunner Dennis Heaton will lead the story room for the 2017 Bell Media Prime Time TV Program.
Heaton, whose previous credits include crime drama Motive (which aired on CTV for four seasons), will serve as the executive producer in residence for the program, which is presented in association with ABC Signature Studios. Heaton's other credits include HBO Canada's Call Me Fitz and CTV's The Listener. He is currently writing and executive producing on Netflix and Syfy's paranormal action series Ghost Wars.
The participants for this year's program are set to be announced in the coming weeks. During the September-to-December program, writers will work together with Heaton to develop a one-hour genre project that he has in the works. The title of the project has not yet been announced.
In previous years the executive producer in residence role has been filled by notable Canadian showrunners such as Graeme Manson, Michael MacLennan, Karen Walton, Brad Wright, Avrum Jacobson, Shelley Eriksen and Peter Mohan. Meanwhile, Tara Armstrong (Mary Kills People) and Andrew De Angelis (What Would Sal Do?) are alumni of the program.
Heaton has a number of projects in development, including police procedural Damage Control (by Vancouver's Lark Productions, NBCUniversal and Corus Entertainment) and the feature comedy Larry's Awesome Kegger, which he hopes will mark his directorial debut.