Mandy May Cheetham series heads to Bell Fibe
The comedy talk show Rapping with Actors will launch on Bell Fibe's VOD channel TV1 on Aug. 28.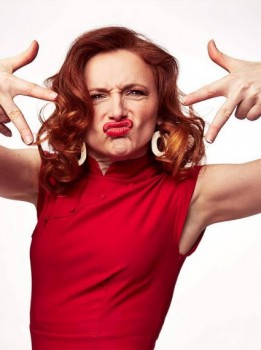 Bell Fibe has set Aug. 28 for the release of its new comedy talk show Mandy Mayhem's Rapping with Actors (6 x 22 minutes) from Mandy May Cheetham. The series premieres on Fibe's VOD channel TV1.
Produced by Toronto's Artsy Fartsy Productions and Rudge-Kay Productions, the show features actors such as Oluniké Adeliyi (Workin' Moms, Flashpoint), Elise Bauman (Carmilla, Below Her Mouth), Pedro Miguel Arce (Incorporated, True Detective) and Grace Lynn Kung (Miss Sloane, Mary Kills People) and explores the idea that many actors are in fact closeted rappers.
Ian Daffern, Paul Gardner, Luwam Tekeste and Elizabeth Whitmere serve as producers on Rapping with Actors.
Earlier this year, Cheetham appeared on the late-night comedy show Mutha, which is a part of TruTV series Rachel Dratch's Late Night Snack.