Telefilm, Birks to honour Alethea Arnaquq-Baril, Mina Shum
Screenwriter Sherry White, director Catherine Bainbridge (pictured) and actor Amanda Brugel are also among this year's recipients.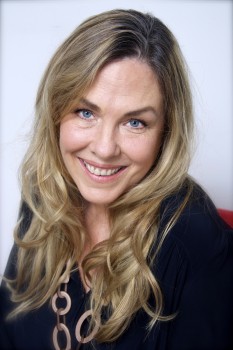 Telefilm and Birks have named the 12 women to be honoured with the Birks Diamond Tribute prize, including screenwriter Sherry White, director Catherine Bainbridge (pictured) and actor Shailyn Pierre-Dixon.
The annual award, now in its fifth year, celebrates Canadian women that have made an impact on the industry. The recipients were selected by a jury of 27 journalists and bloggers covering the art, culture and entertainment industries.
Five of the women honoured are directors, with Alethea Arnaquq-Baril (Angry Inuk), Ashley McKenzie (Werewolf), Rezolution Pictures co-founder Bainbridge (Rumble:  The Indians Who Rocked the World), Chloé Leriche (Before the Streets) and Mina Shum (Meditation Park, premiering at TIFF '17) all set to receive the award.

Sherry White (Maudie, Rookie Blue) was one of two screenwriters to receive the prize, alongside Joanne Arseneau, whose writing credits include the original, French-language version of 19-2 and the upcoming Radio-Canada series Faits Divers.

The five actors chosen were Amanda Brugel (The Handmaid's Tale, Workin' Moms season two), Ellen Wong (Carrie Diaries, Dark Matter), Kawennáhere Devery Jacobs (Rhymes for Young Ghouls, The Sun at Midnight), Mylène Mackay (Endorphine, Nelly) and Shailyn Pierre-Dixon (The Book of Negroes, Between).
The recipients will be presented with their awards on Tuesday, Sept. 12, 2017 at an event at Toronto's Spoke Club.