Martin Carrier named president, CEO at Frima
The former Warner Bros. Games VP and studio head takes the reins at the Quebec-based digital studio from acting CEO Christian Daigle.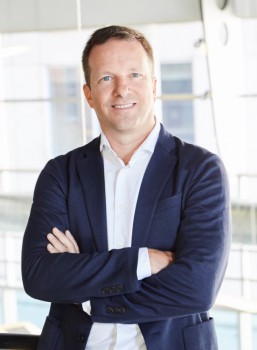 Martin Carrier has been named as president and CEO of Quebec-based digital studio Frima.
Carrier, the former VP and studio head of Warner Bros. Games in Montreal, takes over from company co-founder Christian Daigle, who served as acting CEO for the past two years. Daigle will work with Carrier during the transition phase and remain a member of Frima's management team going forward.
Founded in 2003, Frima specializes in developing and producing a range of digital products including visual effects, animation, VR and mobile games.
Carrier has previously served as president of Quebec's Alliance numérique, a business network for new media and digital interactive content, as well as being the current chairman of the board of the Entertainment Software Association of Canada, an organization that represents companies in the video gaming companies, developers and distributors.
The studio was recently a partner on the VR thriller Trinity from John Hamilton's Montreal prodco, UNLTD VR.
The company also last year received CMF development funding for its digital project Art de la scene en Realite Mixte and Bell Fund coin for its mobile-first animated series MaXi (TFO).