Atlantic International Film Fest announces full lineup
Matthew Atkinson's Room for Rent and Michael Melski's The Child Remains are among the Canadian titles that will screen at the Halifax fest.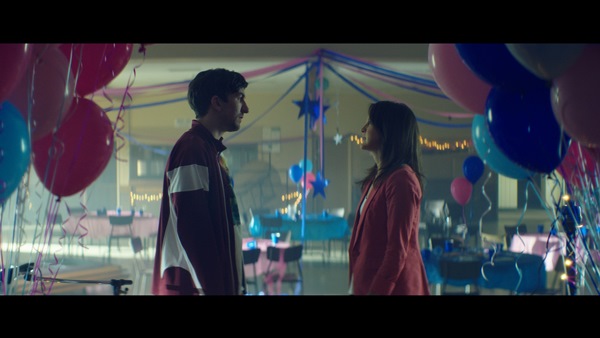 Festival season is ramping up with TIFF, VIFF and now FIN: Atlantic International Film Festival announcing programming slates this week.
The Halifax festival will open with Jennifer Baichwal and Nicholas de Pencier's Long Time Running, produced by Toronto's Banger Films, which follows the Tragically Hip's final tour across Canada in 2016.
The festivals gala presentations include Michael Melski's Allan Hawco-starring The Child Remains, produced by Melski's Malefic Films, as well as Cory Bowles' Black Cop, which will debut at TIFF. Also heading to the East Coast this September are Matthew Atkinson's Room for Rent (pictured), produced by Musterios Entertainment, Farpoint Films and El Duo Motion Pictures; and Seth A. Smith's Nova Scotia-shot horror The Crescent. 
The Canadian galas are joined by international tites such as Haifaa Al-Mansour's Mary Shelly, Danny Strong's Rebel in the Rye, Janus Metz's Borg/McEnroe and Michael Haneke's Happy End. 
The special presentations this year include Stephen S. Campbell's Indian Horse, Canada/Ireland/Luxembourg copro The Breadwinner and Netherlands/Italy/Canada copro Tulipani, Love, Honour and a Bicycle. International films include Andy Serkis' directorial debut Breathe, Ai Weiwei's Human Flow and David Gordon Green's Stronger, starring Tatiana Maslany.
The features program includes Canadian films Ava (Sadaf Foroughi), Don't Talk to Irene (Pat Mills), Gregoire (Cody Bown), Hollow in the Land (Scooter Corkle), Never Steady, Never Still (Kathleen Hepburn), Porcupine Lake (Ingrid Veninger), Sweet Virginia (Jamie M. Dagg), Studio Black! (Cory Bowles, Juanita Peters, Koumbie); Suck It Up (Jordan Canning); and You Ruined Our Life! (Iain MacLeod).
Meanwhile, the documentaries program offers A Better Man (Attiya Khan, Lawrence Jackman); Mermaids (Ali Weinstein); Our People Will Be Healed (Alanis Obomsawin); State of Exception (Jason O'Hara); Beerocracy (Alex Veitinghoff, Shauna Chase); Body Language Decoded (Geoff D'Eon); Free Reins (Jackie Torrens); The Girls of St. Mary's (Christine McLean); Here Right Now (Amanda Gallagher); High Hopes: The Business of Majrijuana (Donna Davies); I Heard the Birch Tree Whisper in the Night and The Drinking Life (Kenneth J. Harvey); In the Waves (Jacquelyn Mills); Modified (Aube Giroux); Play Your Gender (Stephanie Clattenburg); A Scattering of Stars (Kent Martin); Sickboy (Andrew MacCormack); Small Town Show Biz: 2 Dreams From A Harbourtown (Jackie Torrens); and Zachary Richard, Cajun Heart (Phil Comeau).
The festival will also include two documentaries that focus on the Halifax Explosion of 1917. Linda Campbell's Halifax Explosion: The Deaf Experience, is filmed in American Sign Language (ASL) and Maritimes Sign Language (MSL), with English captions, while Jennifer Adcock's The Halifax Explosion, was developed with consideration for the visually impaired.
In honour of Telefilm's 50th anniversary, The Atlantic International Film Festival will present free screenings of Life Classes (William D. MacGillivray, 1988); The Sweet Hereafter (Atom Egoyan, 1997); and Manufactured Landscapes (Jennifer Baichwal, 2006).
Lastly, the festival will close with Call Me by Your Name, written and directed by Luca Guadagnino (A Bigger Splash).