Kew Media looking at scripted, talent management companies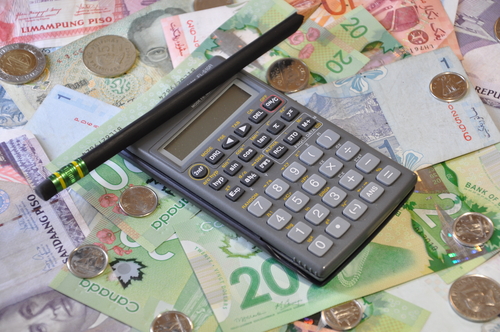 CEO Steven Silver said the company is on its way to becoming one of the world's leading "super media indie companies" as it reported Q2 revenues of $41.5 million.
Recently formed media conglomerate Kew Media has announced its financial results for the quarter ending June 30, with CEO Steven Silver telling investors Kew is on its way to becoming one of the world's leading "super media indie companies."
Toronto-based Kew, which is a publicly traded special purpose acquisition company (SPAC), declared total revenues of $41.5 million for Q2, gross profits of $9.5 million, adjusted EBITDA of $500,000 and a net loss of $1.1 million across both its production and distribution business. All results were in line with the company's expectations, said Silver.
The companies' production assets consist of five Canadian production companies, Bristow Global Media (BGM), Architect Films, Frantic Films, Media Headquarters Film and TV and Our House Media, which Kew acquired in March. On the distribution front, the company acquired London- and L.A.-based film and TV distribution company Content Media Corporation (CMC) at the same time. The total transaction cost $121.8 million, according to Kew, with the company assuming $57.0 million of borrowings.
Of the $41.5 million in total quarterly revenues, $35 million of that was in production revenues while $6.5 million was in distribution revenues. Gross profits for production were $7.6 million, while gross profits for distribution were $1.9 million.
On the Canadian production side, Kew's revenues were driven by Bristow Global Media's Canada: The Story of Us (CBC) and Hockey Wives (W Network), Frantic Films' Baroness von Sketch (CBC), Architect Films' Home To Win (HGTV), as well as Dance Moms (A&E) and Gladiators (for Finnish channel Nelonen).
On the distribution side, revenues were driven by contributions from two Canadian series, 19-2 and Heartland, which CMC distributes internationally, as well as U.K. series Line of Duty and the feature films The Truth is in the Stars and Life at These Speeds.
Silver also reiterated on a conference call that 20 additional companies are currently under non-disclosure agreements and that Kew negotiations and due diligence are continuing with several of those. In particular, Silver said Kew is looking to bring more scripted-focused production companies under its umbrella, as well as adding additional distribution assets. In addition, talent management companies are acquisition targets for Kew, with a number of them already under non-disclosure agreements. Silver gave no exact timeline, but said he expected to have further announcements in the coming months.
As of June 30, the company has approximately $28.8 million in cash, with approximately $21.5 million of available borrowings and shareholders' equity of $90.8 million.
Image: Shutterstock