Calgary International Film Festival announces Alberta lineup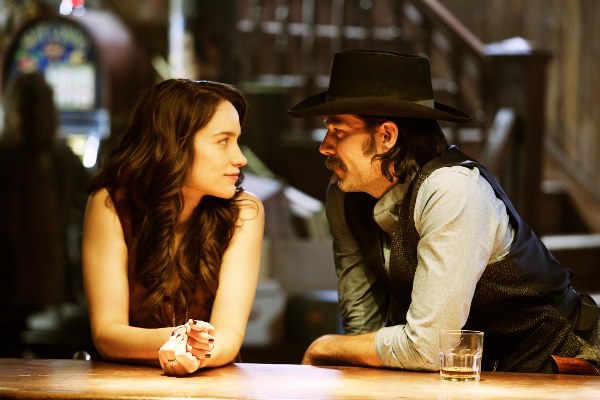 Jordan Canning's Suck It Up will close the festival, while the cast of Seven24's Wynonna Earp will take part in a special Q&A.
The Calgary International Film Festival announced the "Alberta connection" film and TV projects added to its fall lineup.
All told, 13 productions that were either produced by Albertans, about the province or filmed in the region are coming to the annual festival.
Jordan Canning's Suck It Up, which premiered at Slamdance, has been selected as the closing night gala. Produced by Marc Tetreault and Jason Levangie, the film stars Grace Glowicki and Erin Carter as two best friends who are coping with the loss of a loved one.
Meanwhile, the Showcase Alberta event will feature a Q&A panel with the cast of Wynonna Earp (pictured), produced by Calgary's Seven24 Films. The series was recently renewed by Bell Media's Space and Syfy in the U.S.
Meanwhile, the Music on Screen series will present Josh Wong's Blake Reid Band doc No Roads In, exec produced by Geoff Gordon and produced by Geoff Plewes, Wong, Adam Naugler and Blake Reid.
Also joining the lineup are the NFB's Birth of a Family, directed by Tasha Hubbard; Matthew Currie Holmes' Buckout Road; Jason James' Entanglement, written by Calgary screenwriter Jason Filiatraut; John Kissack's Everfall; Cody Brown's Fort McMurray-set drama Gregoire;  Sandi Somers' Ice Blue; Thi Vo's Made in Vietnam; Calgary-shot Tin Star, Tyler MacIntyre's Tragedy Girls and the NFB's The Wall, directed by Cam Christiansen and Sir David Hare.