NSI names Totally Television picks
The National Screen Institute has selected three teams to develop their TV projects during its 10-month program. Is the next Less Than Kind among them?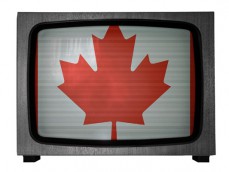 The National Screen Institute has selected three teams to participate in its Totally Television training course, beginning this September.
This year's selected projects are Degeneration, from Vancouver-based producer Alexandra Caulfield and writer Gemma Holdway; Thin Ice, from Whitehorse-based producer Kelly Milner and writer Kirsten Madsen; and Wolfville, from Toronto-based producer Rob Ramsay and Halifax-based writer Jon Mann.
The 10-month program pairs the teams with seasoned showrunners and story editors who help them fine-tune their programs. They'll also meet with decision makers from major networks, with the ultimate goal of landing a development deal with a broadcaster. Phase one begins in Toronto next month, with teams working with program manager Joy Loewen and advisor Julie Di Cresce. Teams advancing to phase two of the course attend the Banff World Media Festival in June 2018.
The NSI Totally Television program has produced 13 series that have gone into development, and six which have gone to air, including What Would Sal Do?, Todd and the Book of Pure Evil and Less Than Kind. 
Past story editors have included Ellen Vanstone (Rookie Blue), James Hurst (Wynonna Earp), Jeff Biederman (Spun Out), Leila Basen (Heartland, Strange Empire) and Mike McPhaden (Seed).