D Films expands into the TV, film production game
The Toronto-based company is moving beyond distribution, tapping veteran television and film producer Rob Merilees to head up the new division.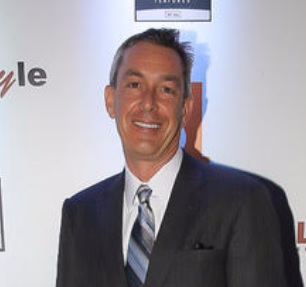 D Films is getting into the production game.
The Toronto-based distribution company has launched a production division to add to its existing distribution operation, tapping veteran TV and film producer Rob Merilees (Motive, Brain on Fire) to head up the new line of business.
D Films is the majority shareholder in the new division, with Merilees, who will be based in Vancouver, holding an equity position and a senior executive role.
Merilees is currently developing both TV and film projects for the new division, including the eight-part serialized drama Headhunter, based on the novel of the same name by author and Vancouver criminal lawyer Michael Slade. There is no broadcaster yet attached to the project.
The expansion also sees D Films moving into the handling of TV distribution rights for the first time in a significant way.
CEO and president Jim Sherry, who launched the company in 2009, told Playback Daily that shifts in the international content landscape have created an opportunity for distribution firms looking to expand.
"We have for a few years been looking to diversify the business and become more vertical, and we were looking looking for the right business head to build out our [production] business," he said. "The timing is appropriate now – we're dealing more with global players than we ever have, specifically with Amazon and Netflix having a substantial appetite for TV and film content. We're also dealing with a climate in which diversified revenue streams is a more prudent approach for the business."
D Films has an ongoing relationship with Netflix Canada, to which it has sold the Canadian rights to more than 40 films in the past, including Joel Edgerton's The Gift, Daniel Barnz's The Cake and Mike Binder's Black or White.
With the new division still in its infancy, Sherry said D Films has not set any targets at this stage on how many projects it will produce. He added that apart from Merilees, the size of the D Films will not increase in the short term, though more staff may be added depending on the growth of the division.

Last year another Canadian distribution firm, Elevation Pictures,  also announced its intention to move into the production game after three years spent solely as a distributor.
In addition to TV projects, D Films has also boarded a number of film projects as a production partner. Two copros from Canadian filmmakers – Bruce McDonald's Dreamland (Canada/Luxembourg/Belgium) and April Mullen's Bloody Knuckles (Canada/Ireland) are both in development. Another feature, Charles Martin Smith's The Maclean Boys is also in development.
Previous Canadian titles distributed by D Films include Andrew Cividino's Sleeping Giant. The company also previously inked a Canadian output deal with Jason Blum's U.S.-based Blumhouse International (BHI) distribution arm.