JFL names pitch competition winners
LoCo Motion-produced romantic comedy Hit On Me was among four projects to win at the Just For Laughs ComedyPRO pitching contest.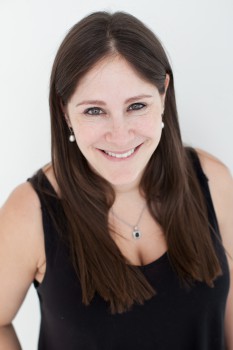 Four projects have emerged victorious from the 2017 Just For Laughs ComedyPRO pitch competition, including the romantic comedy Hit On Me from Toronto prodco LoCo Motion Pictures.
The inaugural CBC Comedy Originals Pitch Program selected Diversity League: Social Justice Division, from the Toronto-based comedy writing team of Christophe Davidson and Courtney Gilmour, as the winning project. Chosen by a panel led by CBC Comedy's senior director Michelle Daly, the animated project tells the story of the world's most culturally, politically and sexually diverse crime fighting team. The concept was selected for further development as a CBC digital original.
Meanwhile, Hit On Me, from creators Marvin Kaye (HBO's Less Than Kind) and Elizabeth Whitmere (This Is Not What You Had Planned) and producer Lauren Corber (How To Buy A Baby, pictured) of LoCo Motion Pictures, won the short-form pitch prize Beyond the Box: Playing It Short (a category within the Stand Up 'N Pitch section). Winners of Beyond the Box receive a one-year membership to the International Academy of Web Television (IAWTV), tickets to attend the next IAWTV Awards, as well as a trip to next year's Just For Laughs Festival.
As well, animated project Doug and Devi, from the L.A.-based writing team of Courtney Karwal and Natalie Young, and live-action project Angry Black Women, from the L.A.-based creative team of Dahéli Hall and HaJ, jointly won the long-form pitch program From Set to Screen (also a part of Stand Up 'N Pitch). Doug and Devi tells of an unlikely partnership between a Yeti and a Sasquatch, while Angry Black Women is a comedy about two black women, an actress and a writer, striving to make it in Hollywood against all the odds. Winners of From Set to Screen will be invited to participate as "Official Artists" at the 2017 New York Television Festival in October.
In total, the winners were chosen from 15 finalists, which were whittled down from 200 entries.