Cameras roll on Ricardo Trogi's 1991
The final chapter in his autobiographical trilogy, produced by Go Films' Nicole Robert, is currently filming in Montreal.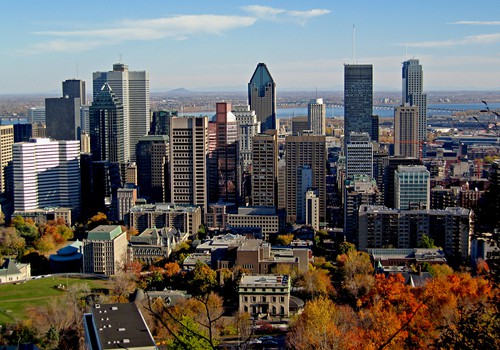 Production is underway on Ricardo Trogi's 1991. 
The feature is the final chapter of Trogi's autobiographical trilogy, which began with 2009′s 1981 and was followed up by 2013′s 1987. The film reunites Trogi with Go Films president Nicole Robert, who also produced the first two films in the series. The duo also partnered on his Jutra Award-winner Quebec-Montreal and the 2005 comedy Horloge Biologique. 
Production will take place in Montreal until August 7, before heading to Italy for a month of shooting in September.
1991 catches up with a 21-year-old Ricardo, who embarks on his first solo trip to Europe to tell a woman he loves her. Jean-Carl Boucher, whose played Ricardo in both other films, returns, alongside Sandrine Bisson as Ricardo's mother Claudette, Claudio Colangelo as his father Benito and Juliette Gosselin as his love interest Marie-Ève Bernard.
The critically acclaimed 1981 won two Jutra Awards in 2010, including best supporting actress for Bisson. It was also released in the U.S. by art-house distributor Film Movement. Meanwhile, 1987 was nominated for three CSAs in 2015.
1991 is produced with the financial participation of SODEC, Telefilm, the CBC, Quebecor Fund, Harold Greenberg Fund and federal and provincial tax credits.
Les Films Séville will distribute the film, with a summer 2018 theatrical release planned.