Virgin TV acquires 615 half-hours from DHX library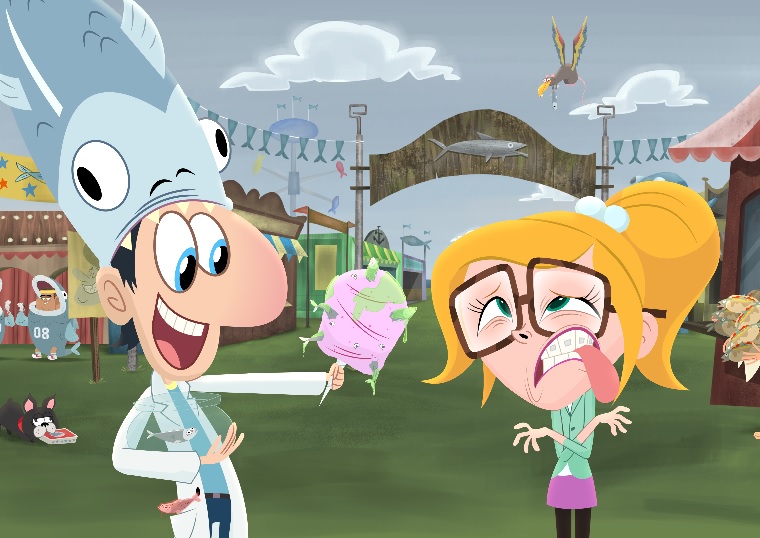 Thirty titles from DHX's content vault, including the animated series Cloudy with a Chance of Meatballs, will head to the U.K. and Ireland.
U.K.- and Ireland-based Virgin TV has acquired rights to 30 titles from DHX Media's library, including five seasons of Bob the Builder and the animated series Cloudy with a Chance of Meatballs (pictured). 

Virgin TV picked up the streaming rights in the U.K. and Ireland for its SVOD service, as well as the linear rights for its Irish network, TV3 Ireland.
In total, Virgin acquired 615 half-hours of content from the Halifax-headquartered kids co. The deal includes Fireman Sam (seasons six to nine, and three specials), In the Night Garden (seasons one to five) and seven Air Bud movies.
The agreement is the third between DHX and Virgin after the latter secured a range of DHX content such as Paddington Bear for its on-demand service in the U.K. in 2013. The deal also included Paddington's Birthday Bonaza, Paddington Goes to the Movies, Paddington Goes to School and season one of Inspector Gadget. Another licensing agreement, struck in 2015, saw Virgin TV acquire series such as Caillou, Inspector Gadget and Super Mario.
The deal comes two weeks after DHX finalized its $345 million acquisition of the entertainment division of Iconix Brand Group. Under the deal, DHX has taken an 80% controlling interest in Peanuts and 100% of Strawberry Shortcake, adding 340 half-hours of content to the Halifax-based company's library. The outstanding 20% interest in Peanuts will be retained by the family of its creator, Charles M. Schulz.
On the production front, DHX recently announced it was partnering with U.K. kids channel CBBC on the 13-part drama anthology Creeped Out. The Canada/U.K. coproduction went to camera earlier this year in North-West England and Ontario.