An Audience of Chairs gathers in St. John's
Backed by CBC's Breaking Barriers Film Fund, the Deanne Foley-directed indie drama will be distributed in Canada by A71 Entertainment.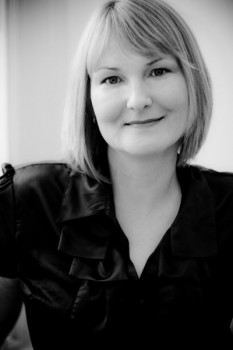 Cameras are rolling in St. John's, NL on a new indie feature from Wreckhouse Productions and The Film Works, An Audience of Chairs. 
Based on a 2005 novel of the same name by Newfoundland & Labrador author Joan Clark, the $2.2 million drama stars Carolina Bartczak (X-Men: Apocalypse) as a woman who risks everything in order to reconnect with the daughters she thought she'd lost forever.
Deanne Foley (Relative Happiness, pictured) is directing from a screenplay penned by Rosemary House (Hold Fast), who adapted the script from Clark's novel. In Canada A71 is distributing the film, which is scheduled for release in 2018.
The movie, which primarily targets a 35-to-55-year-old female audience, is shooting in Tors Cove, NL until the end of the July, before relocating to Sudbury, ON in August. Post-production will take place in Ontario.
Producers on the project are Jill Knox-Gosse (Atlantic, Grown Up Movie Star) and Lynne Wilson (The BBQ, Love and Savagery) of Wreckhouse Productions and Eric Jordan and Paul Stephens of The Film Works (In Darkness).
Peter MacNeill (A History of Violence), Edie Inksetter (Handmaid's Tale), Gord Rand (Orphan Black) and Chris Jacot (Slasher) also star alongside Bartczak.
An Audience of Chairs is financially backed by Telefilm, Northern Ontario Heritage Fund Corporation, Newfoundland and Labrador Film Development Corporation, CBC Breaking Barriers Film Fund and Rogers Telefund.