New showrunner named for CBC's Burden of Truth
Adam Pettle steps in to helm the Kristen Kreuk-starring legal drama, following the departure of Adriana Maggs and Noelle Carbone.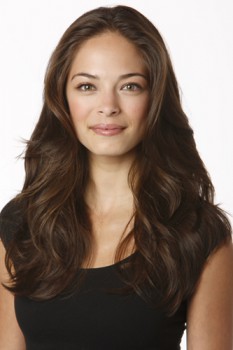 Production is underway in Winnipeg on legal drama Burden of Truth (10 x 60 minutes), with Adam Pettle (Saving Hope) stepping in as showrunner following the departure of Adriana Maggs and Noelle Carbone.
Filming on the hour-long series (formerly known as Burden of Proof) began earlier this month and is scheduled to wrap in October ahead of a winter 2018 premiere on CBC.
Produced by ICF Films, eOne and Eagle Vision, the series stars Smallville star Kristin Kreuk (pictured) as a big-time lawyer who returns to her hometown to take on what she thinks is a simple case, but soon finds herself in a fight for justice for a group of sick girls.
Pettle was a long-time showrunner on Saving Hope and currently serves as co-showrunner on ICF and eOne's detective drama The Detail (CTV), which is set to wrap later this month.
Episodes will be helmed by directors Jeff Woolnough (The Expanse, Vikings), Jordan Canning (Saving Hope, The Detail), James Genn (Saving Hope, Private Eyes), Doug Mitchell (The Pinkertons, Less Than Kind) and Renuka Jeyapalan (Murdoch Mysteries).
In addition to actor Kreuk, who also serves as executive producer, the Bradley Simpson-created series also stars Peter Mooney (Rookie Blue, Camelot), Alex Carter (NCIS, Ransom), Ben Ayres (Saving Hope, Bitten), Nicola Correia-Damude (Margarita, Hellmington), Meegwun Fairbrother (Mohawk Girls, Hemlock Grove) and Star Slade.
Burden of Truth is executive produced by Ilana Frank (The Eleventh Hour, Saving Hope), Linda Pope (Saving Hope, Rookie Blue), Jocelyn Hamilton (Mary Kills People, Cardinal) and Kreuk. Co-executive producers are Eagle Vision's Kyle Irving and Lisa Meeches (Taken, Ice Road Truckers) and Sonia Hosko (Saving Hope). Associate producers are Tyson Caron and Hannah Johnson, with consulting producer Lynn Coady.
Writers on the series include creator Simpson, Lynn Coady, Shannon Masters, Graeme Stewart, Eric Putzer, and Laura Good.
The show is produced with the participation of the Canada Media Fund and Manitoba Film and Music, and with the assistance of the Government of Manitoba – Manitoba Film and Video Production Tax Credit, and the Canadian Film or Video Production Tax Credit.
eOne holds the international rights to the series.