Euclid431 Pictures gets ready to GLO
The feature, currently filming in northern Ontario, stars Maria Bello and Kyle MacLachlan.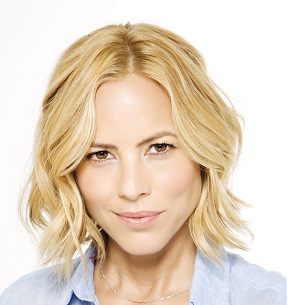 Production is underway in Sault Ste. Marie, ON on GLO, a young adult drama from Toronto and L.A.-based Euclid431 Pictures.
GLO, or Giant Little Ones, is written and directed by Keith Behrman (Flower and Garnet) and produced by Euclid's Allison Black. The feature is set to wrap production at the end of August.
Starring Josh Wiggins (Mean Dreams), Maria Bello (pictured, A History of Violence) and Kyle MacLachlan (Twin Peaks), the young adult drama follows two popular teen boys whose lives are upended after an incident at a 17th birthday party. The film also stars Darren Mann (Hello Destroyer), Taylor Hickson (Aftermath) and Peter Outerbridge (Orphan Black).
Euclid, which was founded by producer Black and writer/director Nathan Morlando, most recently produced Morlando's Mean Dreams and his 2011 debut Citizen Gangster. 
Executive producers on GLO are Bello, Patrice Theroux, Storyboard Entertainment's Richard Blumenstein, Jason Potash and Paul Finkel, euclid431′s Nathan Morlando, Mongrel Media's Hussain Amarshi, Daniel Bekerman, and Mark Gingras and John Laing of Urban Post. Susan Wrubel and Tom Spriggs will co-executive produce.
UTA is handling U.S. sales, while Mongrel Media will distribute the film in Canada and handle international sales.
The project was financed by Telefilm Canada, Storyboard Entertainment, OMDC, NOHFC, Mongrel Media, CBC, Urban Post, the Harold Greenberg Fund and TMN.