On the Slate: JoBro Productions
The Toronto prodco is looking for source material in creative places and is considering getting into the TV game.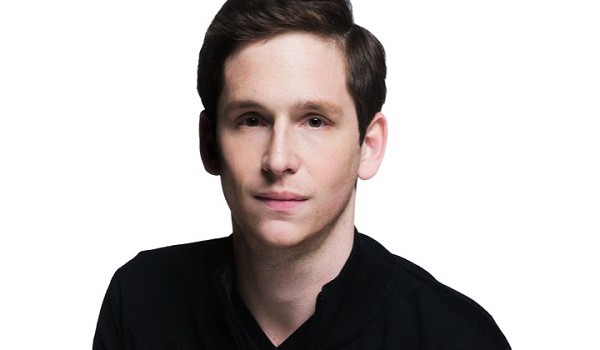 In its on-going series, Playback is catching up with Canadian prodcos to discuss what projects they're working on, their production strategies and where they see room for growth. Here, we dig into JoBro Production′s upcoming slate.
Since launching Toronto-based prodco JoBro Productions in 2012, Jonathan Bronfman has helped produce a string of indie success stories.
In 2016 alone, JoBro's credits included the Tatiana Maslany-starrer The Other Half (which nabbed her a CSA win for best performance), Cannes' Directors' Fortnight selections Mean Dreams and Two Lovers and a Bear, and multiple CSA-nominee Race – plus five other features released that year.
JoBo isn't slowing down anytime soon. Coming up, the company is eyeing a fall festival premiere for Pyewacket, the second feature from Backcountry director Adam MacDonald, which is being distributed in Canada by eOne and Les Films Seville. It just wrapped production on Stockholm, a Canada/Sweden copro starring Ethan Hawke and Noomi Rapace from Born to Be Blue director Robert Budreau. And this fall, the company will begin production in Sudbury on The Undergraduate, from writer/director Carly Stone.
While it has a lot of projects on the go, Bronfman told Playback Daily that the company is always focused on IP development, and is currently in active development on five projects, with another three in various stages of development. He added that for JoBro, it's important to get involved with projects as early as possible. 

"We're looking to be as far ahead in the development of the IP as possible so that we can help curate at an early stage and nurture these concepts and projects to a point where we feel like they're ready to go to production and to the market," he said.

To that end, JoBro boarded Jeremy LaLonde's James Vs. His Future Self in March. The feature, which is currently in the script development stage, pairs Bronfman with producing partners Jordan Walker of Toronto-based Walker Entertainment and Jonas Chernick of Toronto's Banana-Moon Sky Films. The film follows James, a young scientist determined to time travel who's visited by Jimmy, an older man claiming to be James' future self, who warns James to give up science for good.
When deciding whether to board a project, Bronfman said he always ensures it checks two boxes: strong creative and exciting partners. For Bronfman, the film met both criteria. In addition to an enticing script, said Bronfman, both LaLonde (How to Plan an Orgy in a Small Town, The Go-Getters) and the film's writer Chernick (My Awkward Sexual Adventure, Borealis) have proven track records in the comedy genre.
"When we read the script, we felt like it could appeal to a wide audience and still be executed for a low, or reasonable, budget," he added.
In addition to original screenplays, Bronfman said the company is increasingly turning to books, newspaper articles and even podcasts for source material.
"There are filmmakers out there who can create a great script out of nothing, but at the same time if I'm going to take resources and put them into development, I like [knowing] that there's a proven market," said Bronfman.
The company has recently optioned two books for development – which Bronfman couldn't yet speak about – and is currently in development on another project based on Charlie Human's 2013 novel, Apocalypse Now Now, about a kid who teams up with a bounty hunter to fight fantastical monsters. That project is a collaboration with Nicholas Sorbara at Toronto's Redlab Digital, Christina Piovesan at First Generation Films and Todd Brown at L.A-based XYZ Films. Bronfman said the film is a natural fit for JoBro, calling it a "gritty, off-centred, but commercially positioned film." The filmmakers are currently developing a proof of concept for the adult-oriented feature, which they will then take to market.  
It's a tough, crowded market, said Bronfman, and everyone is racing for premiere content. To find it, he said, you have to get creative.
Stockholm, for example, was based on a New York Times article about a 1970s bank heist, and Bronfman said he's also working with The F Word's Elan Mastai developing a film based on an episode of the popular podcast This American Life.
While JoBro has to date produced films and TV movies, Bronfman said he recognizes that audiences are now turning to TV for premium-quality content. A series then could be in the company's future, he said. In fact, he's eyeing TV for one of the books he's optioned and has a showrunner interested in the project.