Aircraft eyes an older demo with new digital series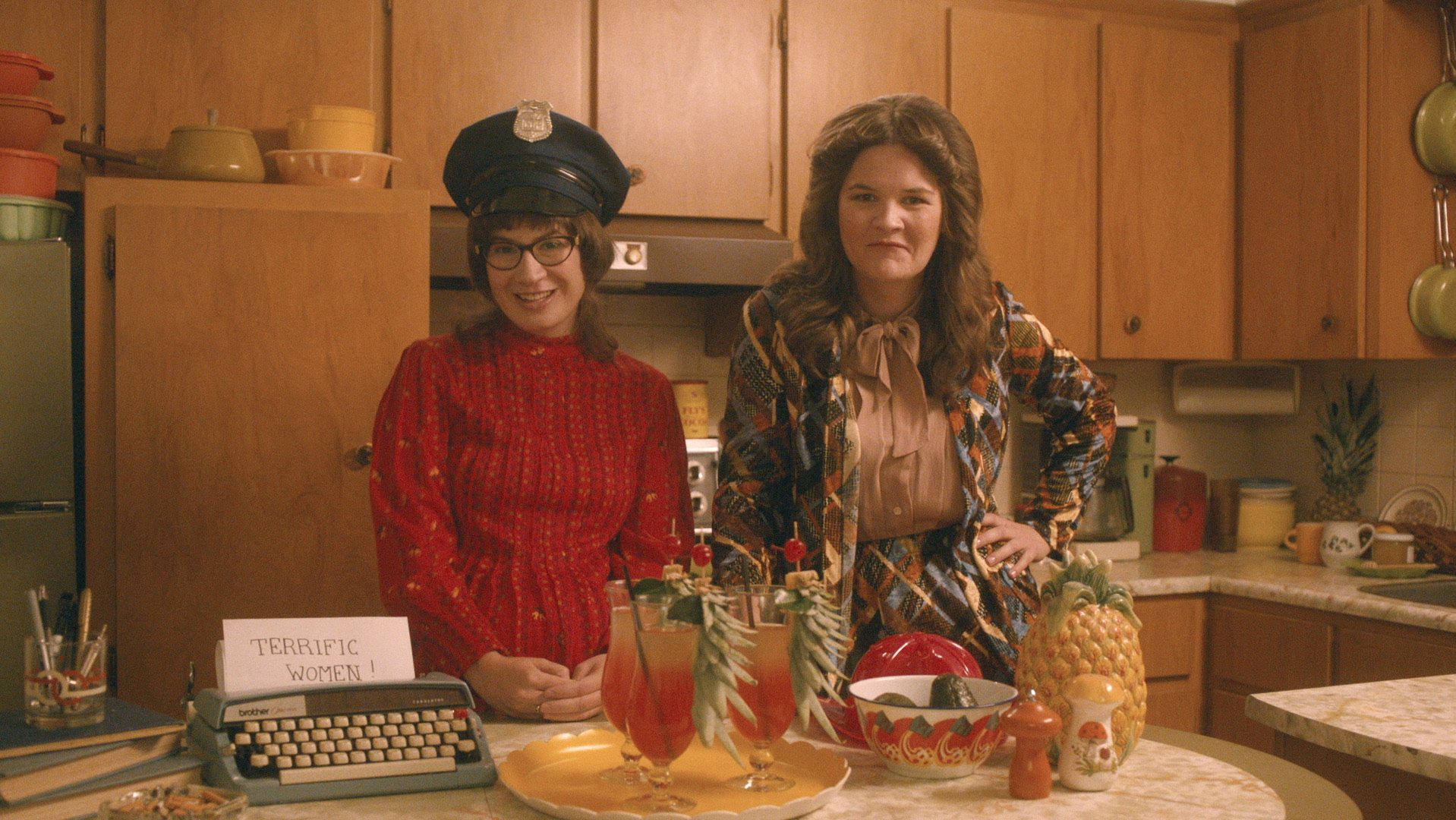 The prodco is looking to diversify and reach an 18-to-35-year-old audience with the release of the 1970s-set comedy Terrific Women.
With the release of the digital series Terrific Women, Aircraft Pictures, a traditionally kid and teen-focused prodco, is looking to tap an older audience.
Launched this week on CBC's digital platforms, the nine-part series – a 1970s-set comedy about two oft-intoxicated feminists who co-host a late-night cable TV show – targets an 18-to-35 year-old urban audience, Andrew Rosen, company co-principal told Playback Daily. However, with the show being set in the 1970s, he said the hope is that it will appeal to an even older demographic and tap into a certain nostalgia for that time period. "We definitely have an eye toward adult fare," he said of the company's direction moving forward.
Created by and starring Sara Hennessey and Stephanie Kaliner, the show was one of seven new digital originals unveiled during CBC's 2017 upfront, and the first Aircraft/CBC collaboration to go to camera. Hennessey and Kaliner first brought Terrific Women to Aircraft 18 months ago after CBC requested they partner with an experienced production company to steward the project.
Kaliner is a screenwriter whose credits include The Bagel and Becky Show (Teletoon) and Camp Lakebottom (Teletoon). She has also served as a story editor on Schitt's Creek (CBC). Hennessey meanwhile is a stand-up comic, with writing credits on The Stanley Dynamic (YTV), Sunnyside (City TV), and Spun Out (CTV).
Directed by Ally Pankiw, Terrific Women is produced by Rosen and Anthony Leo of Aircraft Pictures, alongside Mars Horodyski and JP Nynkowski of Toronto's Awkward Silence Productions.
Rosen said the creators have discussed potentially developing the series for a longer format, such as a Christmas special or a TV series, though this would depend on the traction gained by the series.
Aside from loving the project and the energy of the Hennessey/Kaliner duo, Rosen said that as the company looks to diversify its offerings, the opportunity to produce more work that caters to older-skewing audiences was also part of the attraction. Having a varied slate of projects is of huge importance to the company, said Rosen, as it looks to grow in both Canada and the U.S., where Aircraft also has an office. He added that, with the company having built a firm base in the kid and teen space with projects such as Raising Expectations (Family Channel) and its first feature film The Breadwinner, the time is right for Aircraft to explore new types of content.
Also on the development slate is Kimberly Jenkins Has a Problem, aimed at an 18-to-35 audience, with California-based Jumpwire Media coproducing.