TIFF creates five-year plan to support female talent
By raising $3 million in the coming years, the organization aims to create new programs for female creators and producers.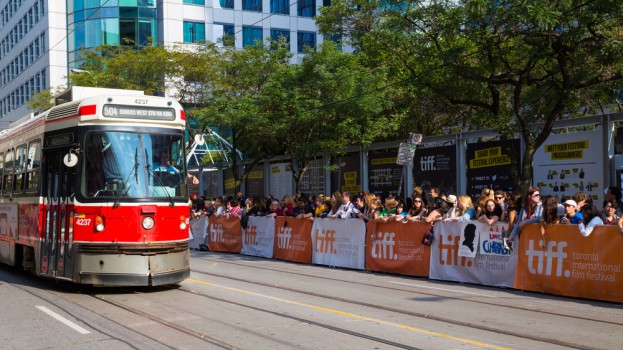 The Toronto International Film Festival has announced a new five-year plan to develop more opportunities for women in the film industry through its talent programs.
The organization kicked off its efforts with an awareness and fundraising campaign, Share Her Story, aimed at raising $3 million over five years to support a variety of initiatives, including a new producers' accelerator program for women and a three-month residency program for emerging female creators.
The accelerator will pair an emerging Canadian female producer with a North American sales, distribution or production company to help them learn about the business decisions that go into making successful feature films, Kathleen Drumm, director of TIFF Industry told Playback Daily. 
Meanwhile, the residency program will offer one emerging female filmmaker the opportunity to live and work at TIFF for three months while they work on a project. TIFF already has a similar program in place, the Len Blum Residency, open to all creators.
The new programs are currently in the development stage and will only be possible if TIFF can raise the funds to support them. Maxine Bailey, VP of development, said the organization has set an initial $500,000 fundraising goal, which they hope to raise by the end of this year, to get the programs up and running by the beginning of next year.
The organization is on its way to achieving that goal. Former VP of PotashCorp Bettie-Ann Heggie and Toronto philanthropist Anne-Marie Canning have agreed to collectively match the first $80,000 donated. Heggie will also donate a major gift over five years and Canning has also made a donation.
TIFF has already taken steps to address the gender imbalance within the industry. In 2016, the organization announced that its talent development programs, such as Talent Lab, Studio and Rising Stars, would have a minimum of 50% female participation. TIFF announced yesterday that as of 2018, its professional development programmes will now be consolidated under the TIFF Talent Labs brand, to help streamline opportunities for writers, directors, producers and actors.
To help spread the word about the Share Her Journey campaign, TIFF has brought on board a number of ambassadors, including filmmaker Deepa Mehta, documentarian Jennifer Baichwal, teen filmmaker Carol Nguyen, and Nigerian actor-turned-filmmaker Omoni Oboli. The ambassadors will also advise TIFF on common challenges and needs within the industry, which will help inform its efforts towards gender parity.
In addition to hosting special events, TIFF will also be reaching out one-on-one to TIFF supporters and prominent philanthropists to encourage donations.
Other initiatives announced as part of its five-year plan include the development of a speaker series on gender equity and gender identities in film, as well as resources for educators to enhance the curriculum on women and gender in cinema.
Image: Shutterstock