Scythia, Stellar Citizens partner on film, TV development fund
The Toronto-based companies will develop up to seven projects in the next year, the first of which is an adaptation of Mark Vonnegut's The Eden Express: A Memoir of Insanity.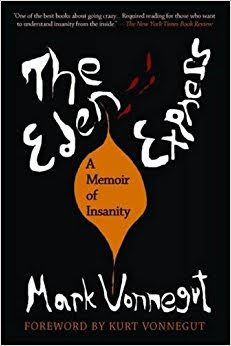 Toronto-based companies Scythia Films and Stellar Citizens have partnered to develop projects for film and TV.
The companies announced Tuesday that they've launched a private fund to jointly develop five to seven projects in the next 12 months, targeting projects originating from Canada, the U.S. and Europe.
Scythia Films founder Daniel Bekerman told Playback Daily that the fund is intended to provide "the resources a writer needs to give their full attention to a project so it's not something they're [writing] on evenings and weekends and it can [earn them] an actual living." While he could not give specifics on the size of the fund, Bekerman said there is "substantial private equity" involved.
For writers in the English-Canadian market, he said, the fund is especially necessary. "If you're a hot commodity as a writer you're not going to be reaching your full potential just in English-Canadian features based on what funds are available. At least there are very few opportunities to do that. So we do think this is filling a need," he said, adding that the fund is intended to be complementary to existing funds – such as Telefilm and Harold Greenberg.
Scythia and Stellar are looking for projects that their companies can jointly produce, but Bekerman said they're open to working with other production companies as well. He added that Scythia and Stellar are, ideally, looking to get involved early in projects of any genre that offer a unique voice.
While writers, directors and producers are open to approach Scythia and Stellar with their own projects, the companies are starting with one in mind. They've optioned Mark Vonnegut's book The Eden Express: A Memoir of Insanity, which details the author's experiences building a commune in the 1970s right before being diagnosed with bipolar disorder. They're currently on the hunt for a screenwriter to adapt the book for film.
Scythia Films has produced 18 features in the past four years, including 2015′s The Witch, which won the Best Director Award at the 2015 Sundance Film Festival and two Independent Spirit Awards. Its recently completed Canada/Denmark copro Backstabbing for Beginners was acquired by A24 and DirecTV.
Stellar Citizens is a production company and film financier founded in 2013 by Christopher Yurkovich and Alex Ordanis. Ordanis served as an associate producer on the 2015 Oscar-nominated short Claude Lanzmann: Spectres of the Shoah. The company's credits include the upcoming Netfix feature Opening Night.
The partnership between the two companies was fostered by Ethan Lazar, who launched Stellar's financing arm and has produced with Bekerman at Scythia since 2014.
While Bekerman could not say for certain whether the fund will expand past the initial five to seven projects, he did say the companies aren't "just throwing money around." There is potential to grow the fund, he said, and the ultimate goal is to build something sustainable.