Apartment 11 heads off to boarding school
The Montreal prodco is partnering with Discovery Networks Latin America, Cirque du Soleil and TVO to create a scripted series set in a boarding school for circus performers.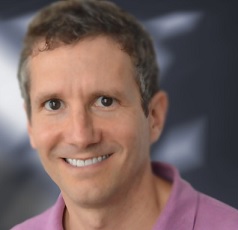 Montreal's Apartment 11 is partnering with Cirque du Soleil Images, TVO and Discovery Networks Latin America to produce a live-action scripted series set in a fictional boarding school for young circus performers.
The English-language series is produced by Apartment 11 in association with TVOKids and will air on TVO in Canada and on Discovery Kids Latin America, which is available in a number of countries including Brazil, Mexico and Argentina.
The series, which will be dubbed for non-English speaking markets, is set to premiere on Discovery Kids Latin America and TVO in 2018. 
The half-hour show is scheduled to begin shooting Montreal in August, with part of the filming taking place at the Cirque du Soleil headquarters where actors will work with artistic directors, costume departments and acrobatic coaches to create circus-performance scenes. The number of episodes has not yet been determined.
Leila Basen, whose writing credits include Heartland, Strange Empire and the original Bon Cop Bad Cop film will serve as showrunner. The show is executive produced Apartment 11 president Jonathan Finkelstein (pictured) alongside Argentinian producer/actress/composer Cris Morena, who will also pen songs for the series.
The project received federal and provincial tax credits in Canada.
Last year Apartment 11 signed on to coproduce CBBC prank series Rank The Prank. The series sees mischievous kids partnered up with a Hollywood special effects specialist to devise a hidden-camera prank.
A month before the CBBC announcement, Apartment 11 paired up with TVO to coproduce a history-focused kids series, The Mystery Files.