What's steaming up the romance genre?
It's more than hot love affairs: Harlequin execs weigh in on the evolution of thrillers, the surging popularity of women's fiction and the power of unique voices.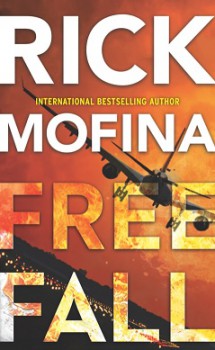 Depending whom you ask, books might be more important to film and TV producers than ever before. With the international SVOD pipeline demanding an unprecedented volume of scripted content, tapping into source material that has a proven audience, ready-made storyworlds and in some cases name recognition is becoming an increasingly smart play for content creators looking to exploit inspiring IP.
So Playback magazine went to the source, hitting up four Canadian publishing companies about the trends they're seeing, hot properties on their roster and what's falling out of fashion. You read it here first! In part three we chat with Harlequin about properties that would translate well to the screen and trends in the space. See what Scholastic and Wattpad had to say and check back tomorrow for insights from House of Anansi.
Harlequin: Thrillers with a twist on the rise
Thrillers continue to be the most sought-after titles on Harlequin's roster according to Margaret Marbury, VP, general fiction editorial and Nicole Brebner, editorial director, MIRA Books. Within the thriller genre, a subset known as "psychological suspense" or "domestic noir" has risen up as the most popular, says Brebner. Think Gone Girl and The Girl on the Train with their unreliable narrators.
Marbury says books in the vein of Liane Moriarty's Big Little Lies are also gaining popularity, as readers' tastes move away from linear thrillers (where one event leads to the next) towards storytelling that takes a layered approach to revealing the secrets of its characters.
In a publishing market that is fuller than ever, adds Marbury, authorial voice is becoming increasingly important in the books that Harlequin publishes. "You can take a story that you thought you'd read a million times before and if the writer has the right voice it can capture and mesmerize you in a way that can draw you in." In this way, she says, the manner in which the story is told (as opposed to the plot itself) is becoming the deciding factor in what is resonating with readers.
Also seeing a notable uptick in popularity is women's fiction, says Brebner. From books that focus on the weightier issues facing women today (such as health or reproductive issues) to ones that take a more lighthearted approach to, for example, what it's like to be a new mother (such as the pressure on new moms to present a perfect image), a broad spectrum of women's fiction is being embraced by audiences. Among the authors currently making waves on Harlequin's roster are journalist-turned-novelist Karma Brown and Montreal-based Bunmi Laditan.
Recommended (unoptioned) pick:
- Free Fall, by Rick Mofina – after plane crashes in New York and London leave investigators baffled, reporter Kate Page races to uncover the truth and prevent another tragedy.
Why it's worth a read: Mofina's books are fast-paced thrillers with a great investigative feel to them, written in the same vein as crime shows we see on TV today, says Brebner.
- In This Moment, by Karma Brown – a story exploring one woman's all-encompassing guilt over an unexpected but avoidable tragedy.
Why it's worth a read: "[Brown] writes really emotional and issue-driven women's fiction. She takes very weighty issues, such as reproductive or health issues, and makes them relatable," said Marbury.
- The Chronicles of Elantra, by Michelle Sagara – a fantasy novel series (the 13th book is soon to be released) following the journey of its female heroine Kaylin Neya in the city of Elantra.
Why it's worth a read: "For people looking for the Game of Thrones-type of book, this is it. It has dragons, different societies, historical-fantasy elements, political intrigue and a compelling female lead who continues from book to book. [Sagara] also has a solid fan base," said Marbury.

A version of this story originally appeared in the Summer 2017 issue of Playback.