Peter Menzies resigns from CRTC
The vice-chair of telecom will exit his role nearly one year before his term was set to expire.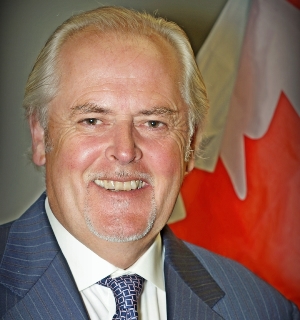 The CRTC's vice-chair of telecommunications has resigned – marking the latest in a series of senior personnel changes at the commission this year.
Peter Menzies sent a memo to staff on Tuesday, which was shared with Playback Daily, announcing that after "50 (appearing) public hearings" and hundreds of thousands of kilometres traveled, he will exit his post on July 15. His term was set to expire on June 12, 2018.
Menzies said he's leaving to pursue a new opportunity, though no further details were given.
Menzies joined the federal regulator part-time in 2007, and was upped to a full-time regional commissioner for Alberta and the Northwest Territories in 2009. He was appointed vice-chair of telecom in 2013.
With Menzies exiting his role, the CRTC is now without vice-chairs of both telecom and broadcasting. Meanwhile, the Ontario regional commissioner position has been vacant since Raj Shoan was dismissed from office last June (though he was briefly reinstated in the position in May before his appointment was terminated days later), while the Manitoba/Saskatchewan regional commissioner has been vacant since January.
The outspoken and controversial former chair of the CRTC Jean-Pierre Blais served his final day on June 17. The government did not announce his temporary successor, Judith LaRocque, until June 19. LaRocque previously served as vice-chair of broadcasting. Her six-month term in that position ended on June 12 and a replacement has yet to be named.
In one of his final speeches as chair, Blais took the podium at the Banff World Media Festival and scolded the government for failing to fill positions at the commission. "Why is it that the CRTC is without a permanent vice-chair of broadcasting since November 2015? Why has not a single commissioner been appointed on a permanent basis since October 2015? This is just bad governance," he said.
Canadian Heritage did not return a request for comment on CRTC vacancies as of press time.