DGC reveals nominations for 2017 awards
Erik Canuel, Bruce McDonald, Nathan Morlando, Kim Nguyen and Jonathan Wright will compete for the top prize in the film category.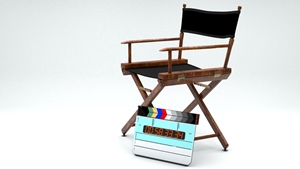 The Directors Guild of Canada (DGC) has revealed the nominees for the 2017 DGC Awards, with Erik Canuel (Undercover Grandpa), Bruce McDonald (Weirdos), Nathan Morlando (Mean Dreams), Kim Nguyen (Two Lovers and a Bear) and Jonathan Wright (Awakening the Zodiac) vying for the best director in a feature film prize.
In the MOW/miniseries category, Holly Dale was nominated for her work on Mary Kills People episode two, alongside Daniel Grou (Cardinal), J.J. Johnson  (Odd Squad: The Movie) and Michel Poulette (Serialized).
Nominations for best director in a dramatic series went to Ken Girotti (Pure), Robert Lieberman (The Expanse), Helen Shaver (Vikings) and David Wellington (Orphan Black). The comedy category meanwhile was dominated by CBC shows, with James Genn (Kim's Convenience), Don McKellar (Michael: Everyday), Dawn Wilkinson (Kim's Convenience), Aleysa Young (Baroness Von Sketch Show) receiving nominations.
Elsewhere, Dean Bennett (Heartland), Stefan Brogren (Degrassi: Next Class), Phil Earnshaw (Degrassi: Next Class) and J.J. Johnson (Annedroids) will compete for best direction in a family series prize.
The Allan King Award for Excellence in Documentary went to Fred Peabody (All Governments Lie: Truth, Deception and the Spirit of I.F. Stone), Tiffany Hsiung (The Apology). Anjali Nayar (Gun Runners) and John Walker (Quebec My Country, Mon Pays).
In the picture editing categories, Cathy Gulkin (Where the Universe Sings: The Spiritual Journey of Lawren Harris), Danielle Hebscher (Protected Workshop 19), Jim Munro (All Governments Lie: Truth, Deception and The Spirit of I.F. Stone) and Jeff Warren (Quebec My Country Mon Pays) were nominated in the doc section, while Mark Arcieri (Awakening the Zodiac), Ron Sanders/Sandy Pereira (Mean Dreams), Duff Smith (Weirdos) and Dev Singh (Milton's Secret) received nods in the feature section.
As well, Toronto-based director Don Shebib is set to receive the DGC Lifetime Achievement Award at this year's ceremony. Shebib's career spans more than five decades and includes credits such as the 1970 feature film Goin' Down the Road.
This year's nominees were chosen from more than 300 submissions. The 16th annual edition of the DGC Awards takes place Saturday, Oct. 28, 2017 at The Carlu in Toronto.